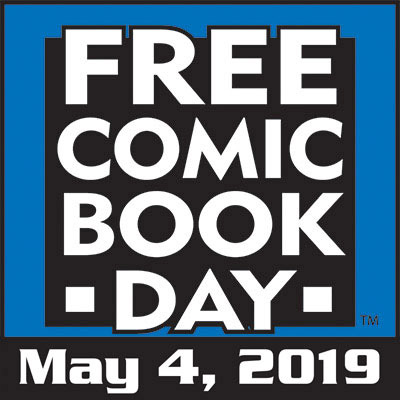 Free Comic Book Day (FCBD) 2019 features an amazing selection of comic book titles for the industry's most anticipated annual event which happens Saturday, May 4, 2019 at One Stop Comics 111 south Ridgeland in Oak ParkIL and other participating comic book shops worldwide.
Comic shop Publishers chose fifty-one titles overall to be Sold to Comic Shops to be available on Free Comic Book Day: twelve Gold Sponsor comics and thirty-nine Silver Sponsor comics that give fans a great opportunity to discover new titles and genres. This year's announcement of Silver Sponsor comics includes such great titles as Minecraft & Disney's The Incredibles, Little Lulu, Bob's Burgers, The Amazing Spider-Man, My Hero Academia, Star Wars Adventures, and more.
"Each year, we continue to push ourselves to bring fans the very best Free Comic Book Day experience," said Joe Field, originator of FCBD, and owner of Flying Colors Comics in Concord, CA. "The caliber, strength and depth of this year's comic book titles is fantastic and independent comic book shop retailers all over the world can't wait to treat fans and customers to an incredible day of fun, discovery, and learning about comic books and comic book shops."
A complete listing of all fifty-one FCBD titles, including the twelve Gold Sponsor and thirty-nine Silver Sponsor comic books, can be found below!
---
GOLD SPONSORSFCBD 2019 RIVERDALE SEASON 3 SPECIALARCHIE COMIC PUBLICATIONS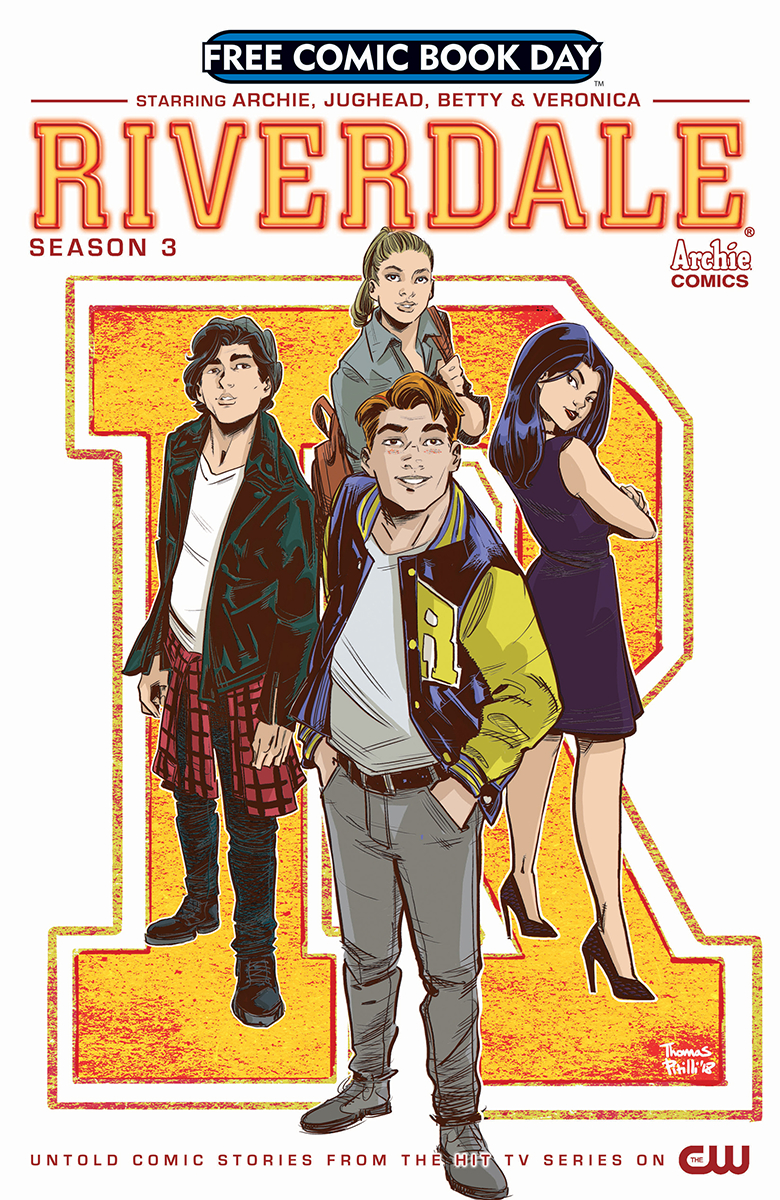 JAN190001
Micol Ostow (A/CA) Thomas PitilliSee where it all begins in this brand new story based on the smash-hit CW series Riverdale! Micol Ostow (Riverdale: The Day Before) and Thomas Pitilli (Archie) bring fans into the world with a never-before-seen tale that presents all-new drama and intrigue set between episodes of the show! Plus, get a sneak peek at Scholastic's original Riverdale novels coming soon to comic shops.
Rating: TeenIn Shops: Apr 03, 2019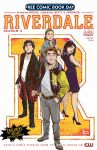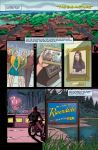 CLICK TO VIEW

FCBD 2019 WELCOME TO WHEDONVERSEBOOM! STUDIOS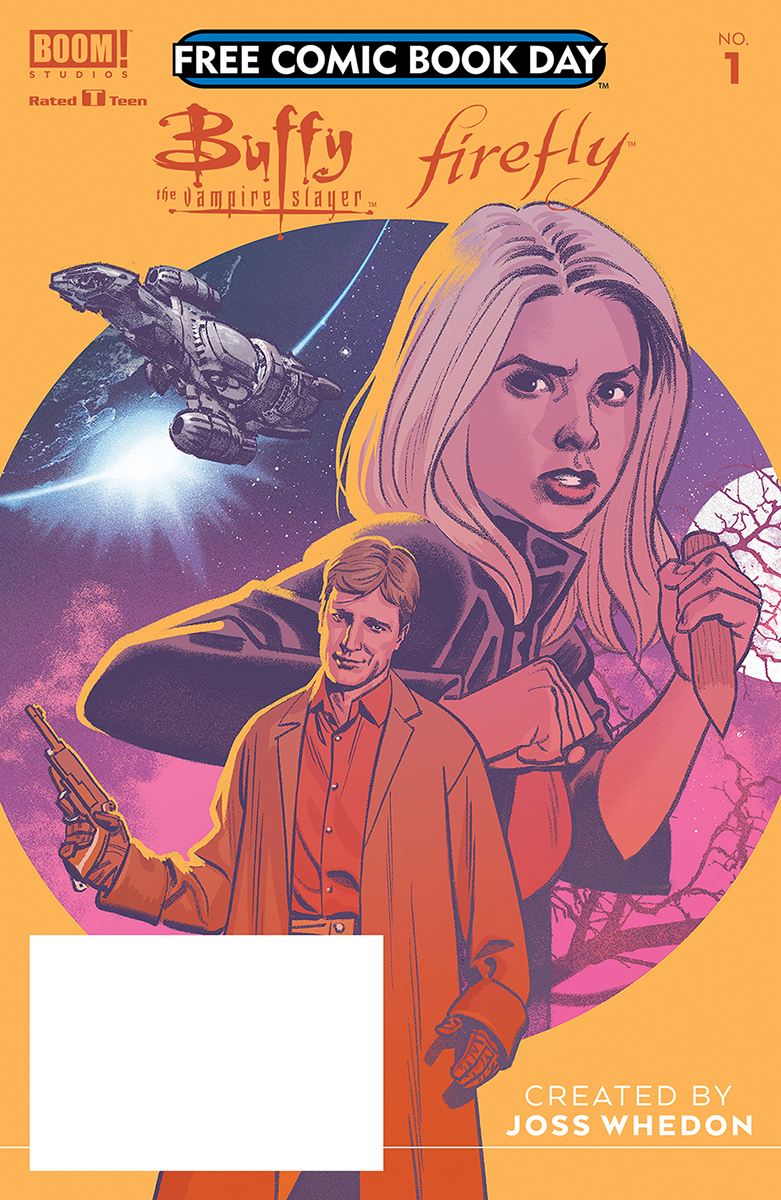 JAN190002
Greg Pak, Jordie Bellaire (A) Ethan Young, Dan Mora, Serg Acu?a (CA) Greg SmallwoodThe perfect jumping-on point for the Whedonverse with all new stories from the worlds of BOOM! Studios' hit series Buffy The Vampire Slayer and Firefly.
First, Captain Malcolm Reynolds and his first mate Zoe Alleyne Washburne have a bond that was forged in blood during the war that shaped the 'Verse…but when the awful secret at the core of that bond is finally revealed and they're called to answer, the people who love them are left to pick up the pieces.
And in the second exclusive story, there's something evil lurking under Sunnydale High School, namely a gateway to a hell dimension that's been foretold to destroy the world as we know it. Buffy and the gang have mostly got it under control…as long as everything stays exactly as it is, and we mean zero new plot points, no new characters, and absolutely no twists, turns, or misunderstood prophecies. Easy peasy!
Rating: TeenIn Shops: Apr 03, 2019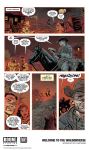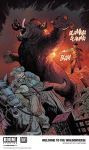 CLICK TO VIEW

FCBD 2019 DARK HORSE STRANGER THINGS & BLACK HAMMER (Net)DARK HORSE – BUY SELL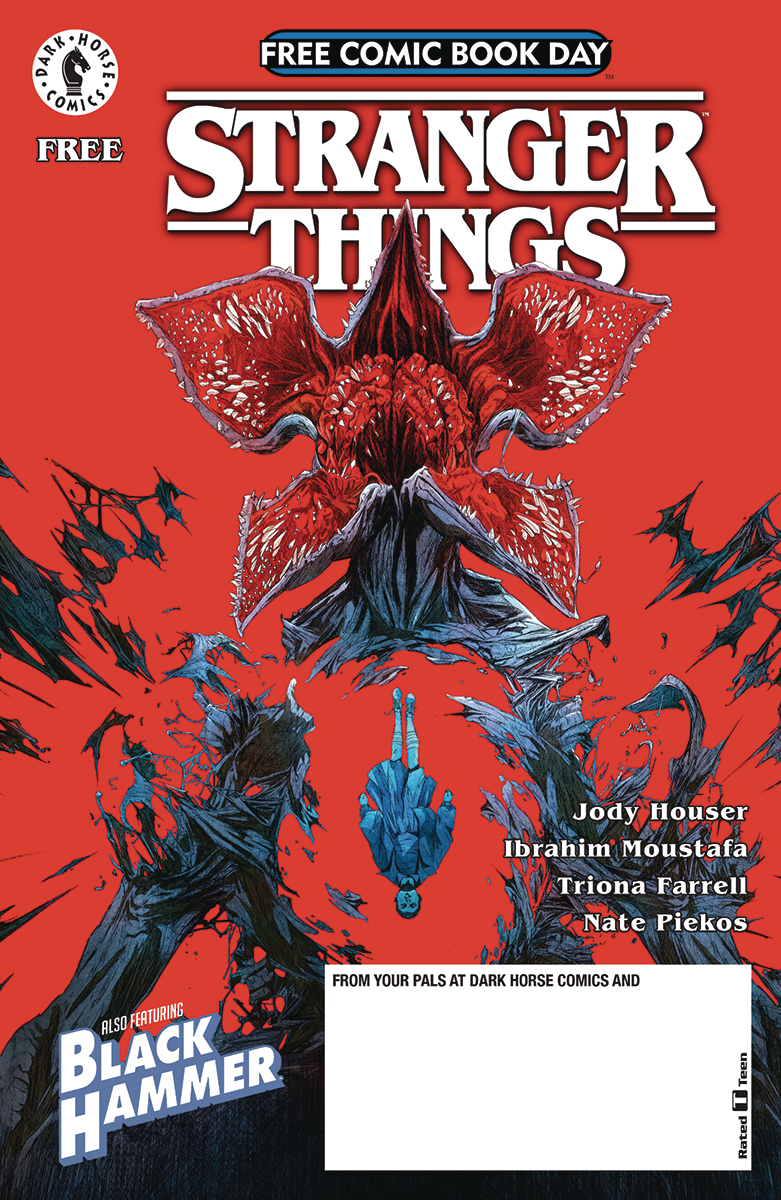 JAN190003
Jeff Lemire, Ray Fawkes, Jody Houser (A) David Rubin, Ibrahim Moustafa (CA) Chun LoTales from two diverse worlds!
In Stranger Things, Eleven and the Demogorgon have disappeared from Hawkins, IN. Steve and Nancy try to cheer Mike up, encouraging him to get the adventuring party back together again.
Then, in the world of the Eisner Award-winning Black Hammerseries, Madame Dragonfly takes the reader on an EC-style tour through her mysterious Cabin of Horrors to witness two groups of brand-new Black Hammer heroes from the past!
Rating: TeenIn Shops: Apr 03, 2019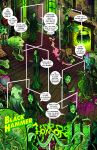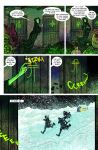 CLICK TO VIEW

FCBD 2019 UNDER THE MOON A CATWOMAN TALE SPECIAL EDITION (NeDC BUY SELL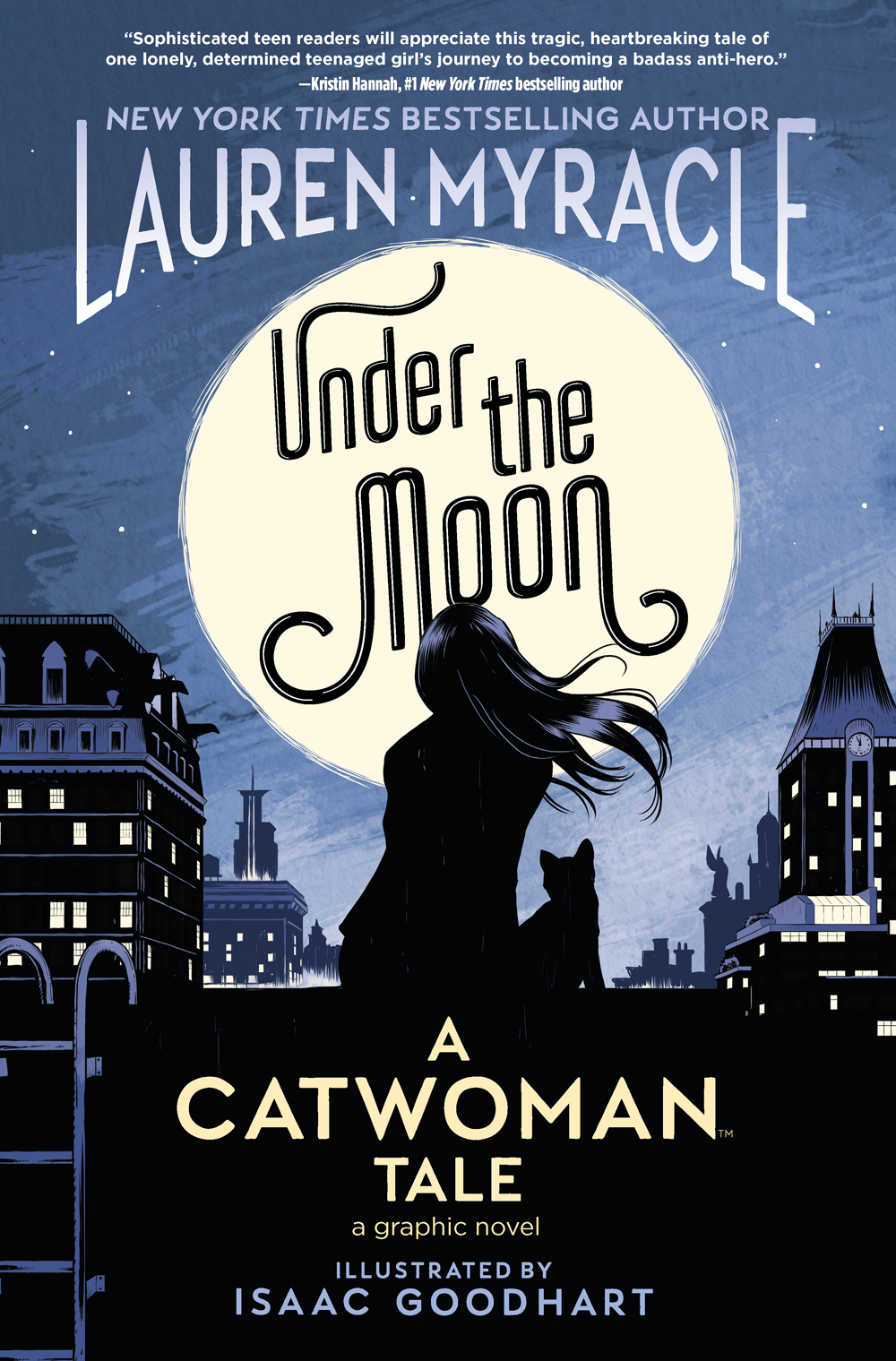 JAN190004
Lauren Myracle, Kami Garcia (A) Gabriel Picolo (A/CA) Isaac GoodhartWhen fifteen-year-old Selina Kyle becomes homeless, she must confront questions of who she is and who she will become. From New York Times bestselling author Lauren Myracle (ttfn, ttyl) and artist Isaac Goodhart, comes a story about a teenage Catwoman as she struggles to find her own identity while living on the streets of Gotham City. This FCBD special edition features a chapter from DC Ink's upcoming original graphic novel, UNDER THE MOON: A CATWOMAN TALE plus a sneak peek at TEEN TITANS: RAVEN, another DC Ink graphic novel by New York Times and USA Today bestselling author Kami Garcia and artist Gabriel Picolo.
Please Note: This title includes adult language, scenes of abusive behavior and a scene of animal cruelty. It is recommended for readers ages 15 and up. Resources for preventing self-harm and abuse are included in the back of the book.In Shops: Apr 03, 2019FCBD 2019 TMNT CASUALTY OF WARIDW PUBLISHING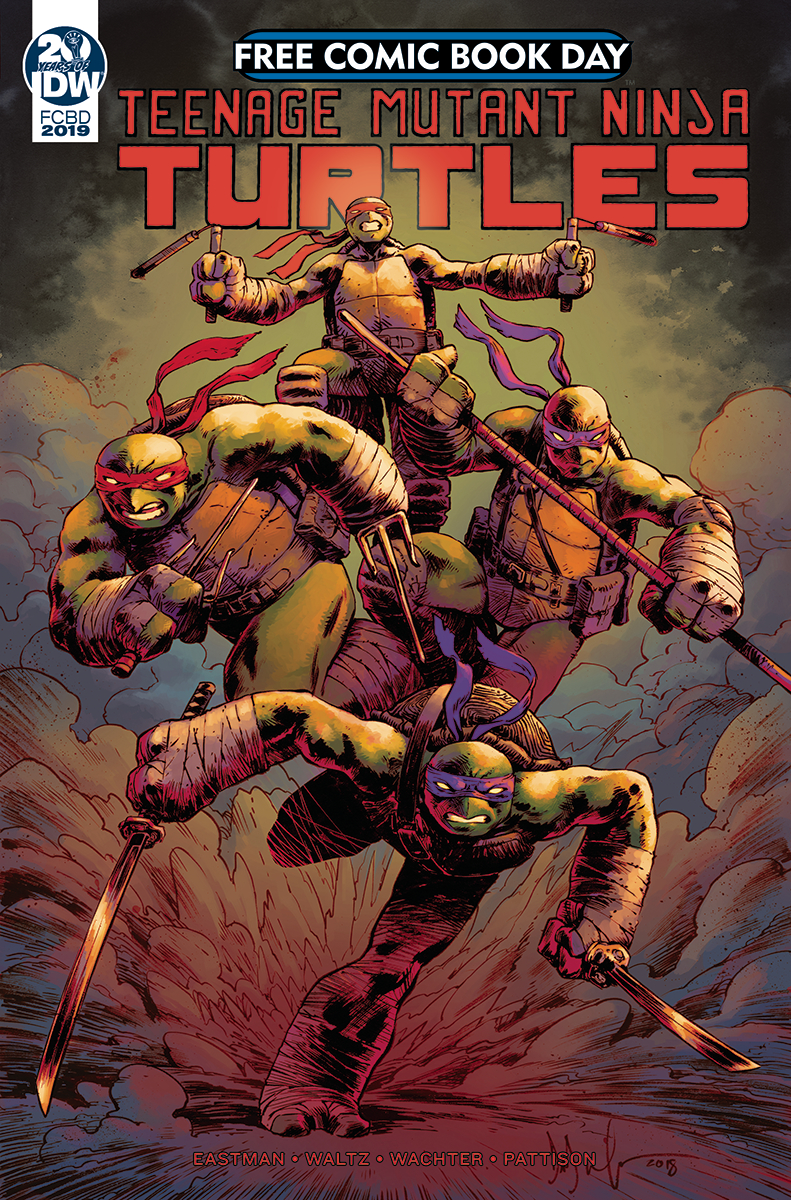 JAN190005
Kevin Eastman, Tom Waltz (A/CA) Dave WatcherThe road to Teenage Mutant Ninja Turtles' 100th issue begins! New York City has just erupted into war as Splinter battles Karai for control of the Foot Clan with the Turtles caught in the middle! Find out how the Turtles got to this point as they battle some of their fiercest foes in this special FCBD offering!
Rating: TeenIn Shops: Apr 03, 2019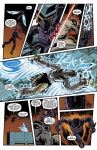 CLICK TO VIEW

FCBD 2019 DEADLY CLASS KILLER SET (ONE-SHOT) (MR)IMAGE COMICS BUY-SELL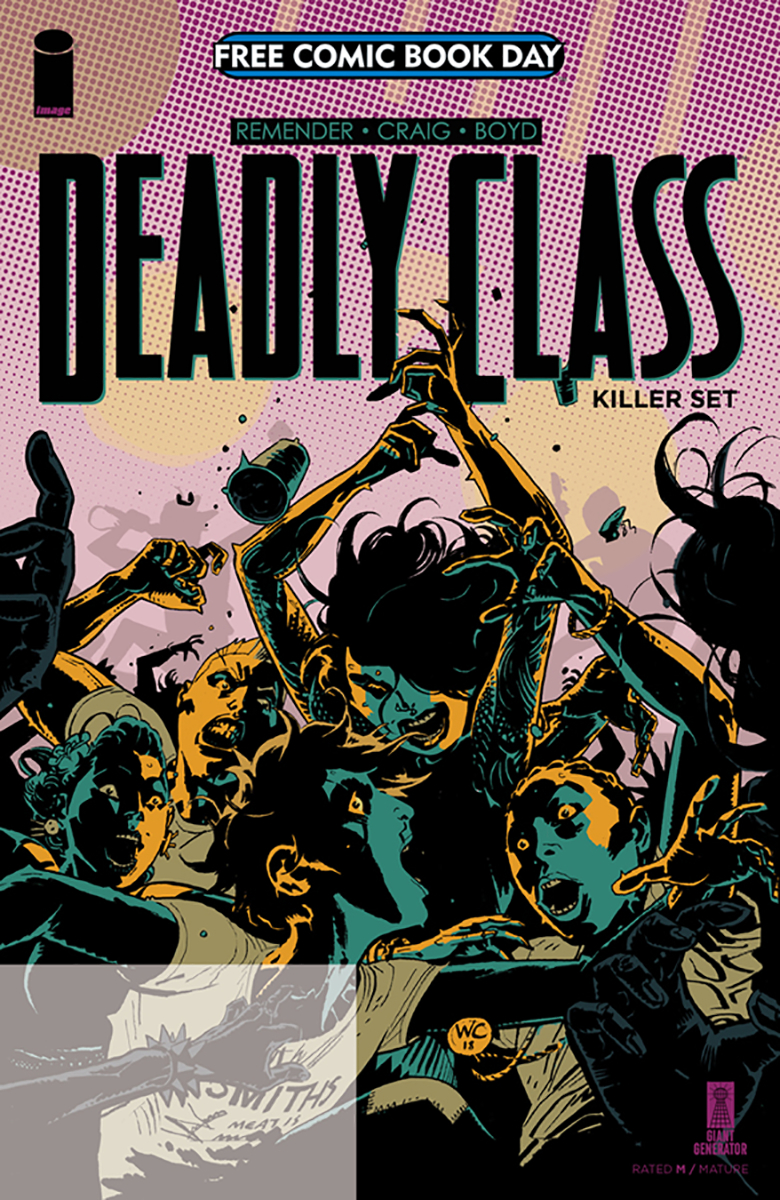 JAN190006
Rick Remender (A/CA) Wes CraigIt's not Summer Break yet! FCBD fans will be treated with a special one-shot standalone Deadly Class story. Readers of the ongoing comic series by Rick Remender and Wes Craig, viewers excited about SYFY channel's adaptation from Executive Producers the Russo Brothers (directors of Avengers: Infinity War), and new readers alike, will enjoy entering the world of King's Dominion School for the Deadly Arts, where the world's top crime families send the next generation of assassins to be trained. Murder is an art. Killing is a craft. At Kings Dominion School for the Deadly Arts, the dagger in your back isn't always metaphorical.
Rating: MatureIn Shops: Apr 03, 2019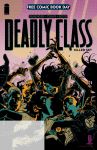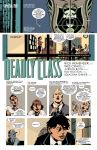 CLICK TO VIEW

FCBD 2019 AVENGERSMARVEL COMICS (BUY – SELL)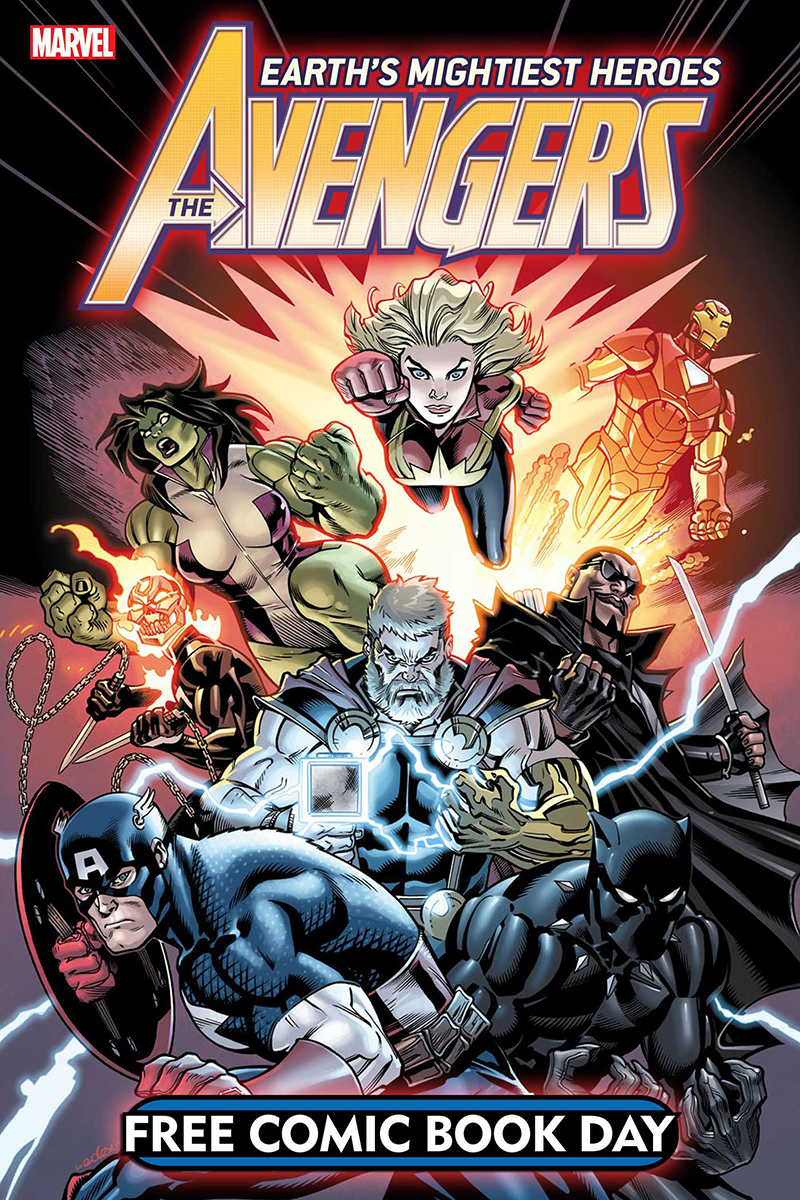 JAN190007
Jason Aaron, Gerry Duggan (A) Stefano Caselli, Mike Deodato (CA) Ed McGuinnessFree Comic Book Day 2019 is the perfect chance to dive deep into the Marvel Universe with new stories and exciting adventures alongside some of Marvel's most acclaimed creators – and this year, Marvel is bringing you the biggest and boldest stories yet! FCBD AVENGERS #1 features a story by industry superstars Jason Aaron and Stefano Caselli that sets the stage of the main Avengers series just in time for Marvel's highly anticipated movie Avengers: Endgame, while an all-new thrilling 10-page tale from Gerry Duggan and Mike Deodato creates one of the most unique, dynamic, and deadly versions of the Avengers ever- the Savage Avengers!In Shops: Apr 03, 2019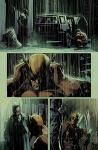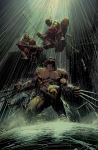 CLICK TO VIEW

FCBD 2019 13TH DOCTORTITAN COMICS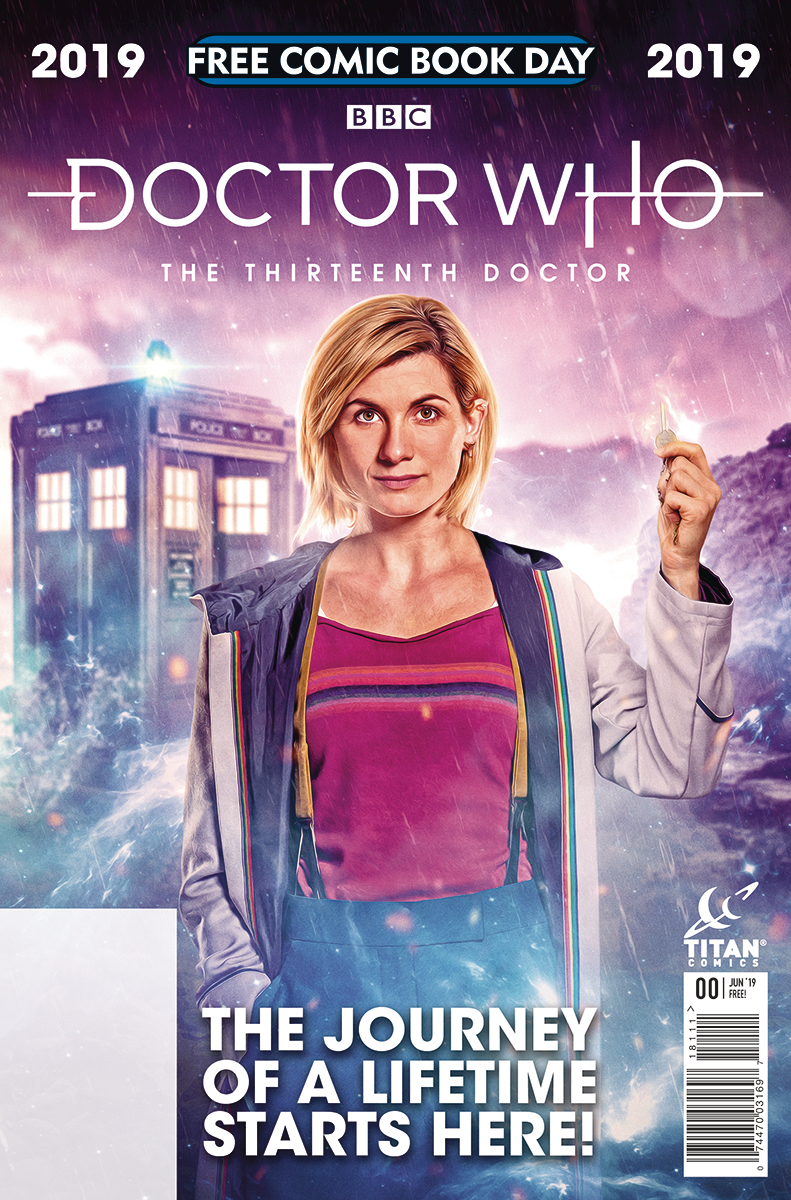 JAN190008
Jody Houser (A) Giorgia Sposito (CA) Photo, Will BrooksJump aboard the TARDIS with Jodie Whittaker's Doctor and her companions on Free Comic Book Day! A perfect introduction to the hit new series from Eisner-nominated comics writer Jody Houser, where readers leap through time and space in fun, fast-paced adventures!
Rating: All-AgesIn Shops: Apr 03, 2019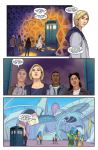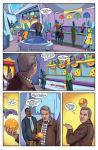 CLICK TO VIEW

FCBD 2019 DISNEY DESCENDANTS DIZZY NEW FORTUNETOKYOPOP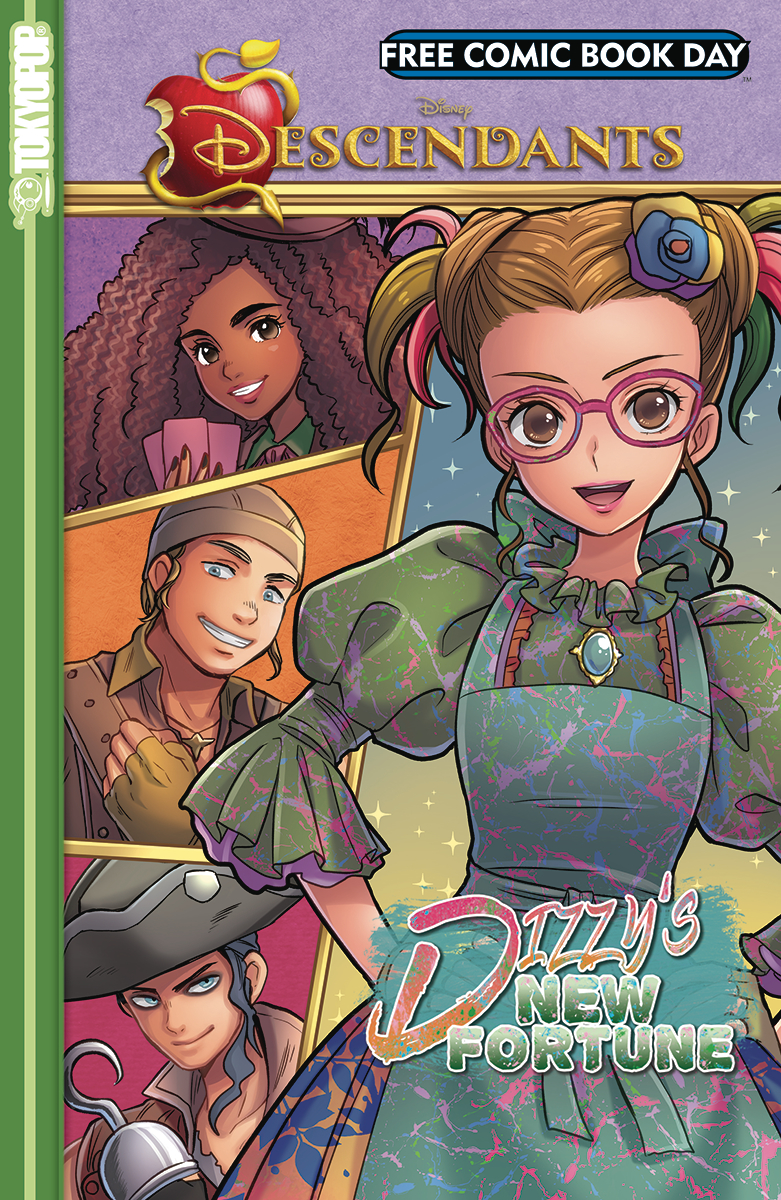 JAN190009
Jason Muell (A/CA) Natsuki MinamiA full-color, manga-style graphic novel telling a brand-new story in the world of Disney Descendants, starring Dizzy, the granddaughter of Lady Tremaine, and featuring a host of Villain Kids from the Isle of the Lost! This is the first chapter of Disney Descendants: Dizzy's New Fortune.
Rating: All-AgesIn Shops: Apr 03, 2019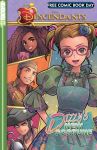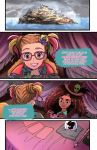 CLICK TO VIEW

FCBD 2019 BLOODSHOT SPECIALVALIANT ENTERTAINMENT LLC
JAN190010
Tim Seeley, Dan Abnett (A) Tomas Giorello, Juan Jose Ryp (CA) Daniel BreretonPrepare yourself as the most ambitious moment in Valiant's history launches forward with two original stories, exclusive to Free Comic Book Day 2019! Before Sony's live-action Bloodshot blockbuster film takes movie theaters around the globe by storm in 2020, discover a breathtaking new tale of Valiant's brutal one-man army from superstar writer Tim Seeley (Nightwing, Batman Eternal) and groundbreaking artist Tomás Giorello (X-O Manowar)! Then, the 41st century dawns anew with a pulse-pounding prologue to Fallen World, a shocking new event series starring Rai – the formidable protector of a future Earth – by acclaimed comic creator Dan Abnett (Guardians of the Galaxy) and incendiary artist Juan José Ryp (Britannia) that launches just days before Free Comic Book Day!
Rating: TeenIn Shops: Apr 03, 2019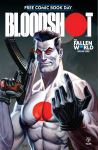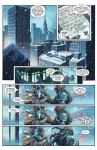 CLICK TO VIEW

FCBD 2019 INTERCEPTOR #1 (MR)VAULT COMICS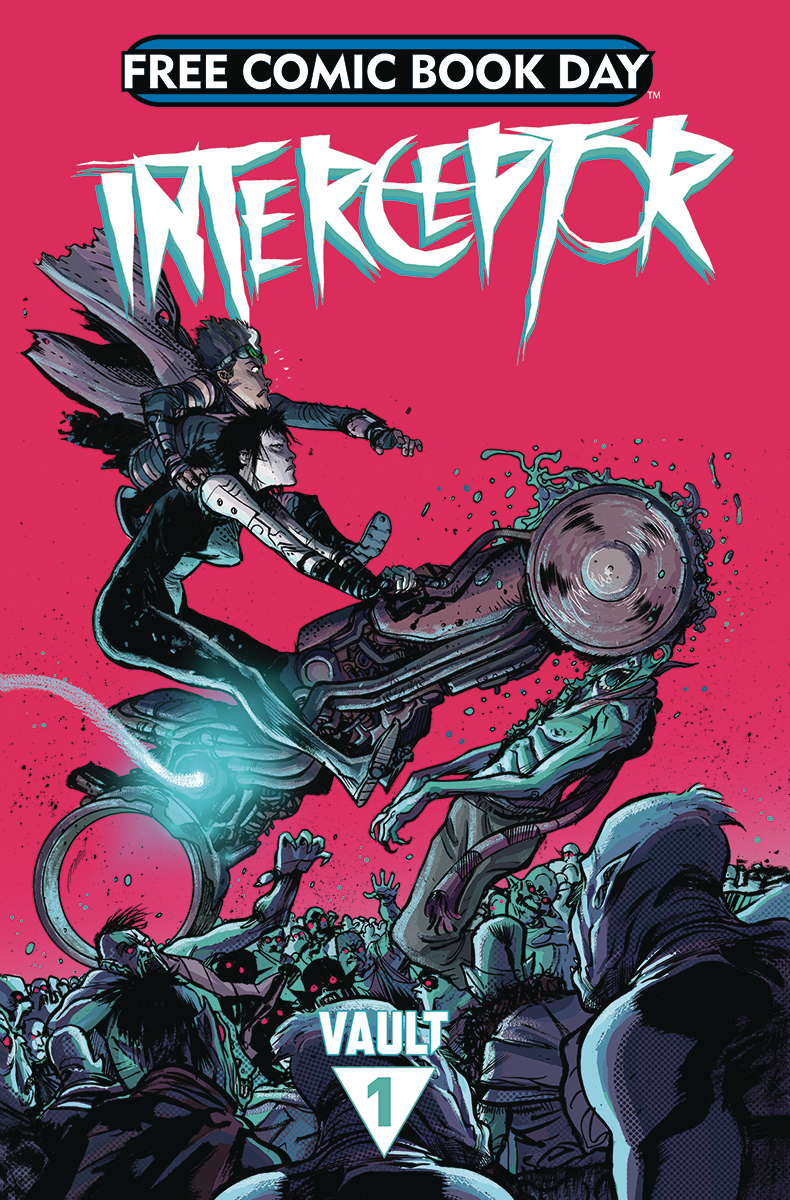 JAN190011
Donny Cates (A) Dylan Burnett (CA) Daniel Warren JohnsonPoli has a mech suit and a mission. Weep has machine guns and a temper. Together they lead a band of freedom fighters on a planet populated exclusively by blood-sucking vampires. A planet called Earth. Donny Cates (Venom, God Country) and Dylan Burnett (Cosmic Ghost Rider, X-Force) bring you neon-drenched, blood-soaked, all-out vampire warfare. #DeathBeforeUndeadIn Shops: Apr 03, 2019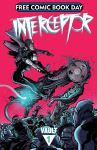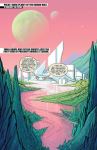 CLICK TO VIEW

FCBD 2019 POKEMON I CHOSE YOU & POKEMON ADVENTURESVIZ MEDIA LLC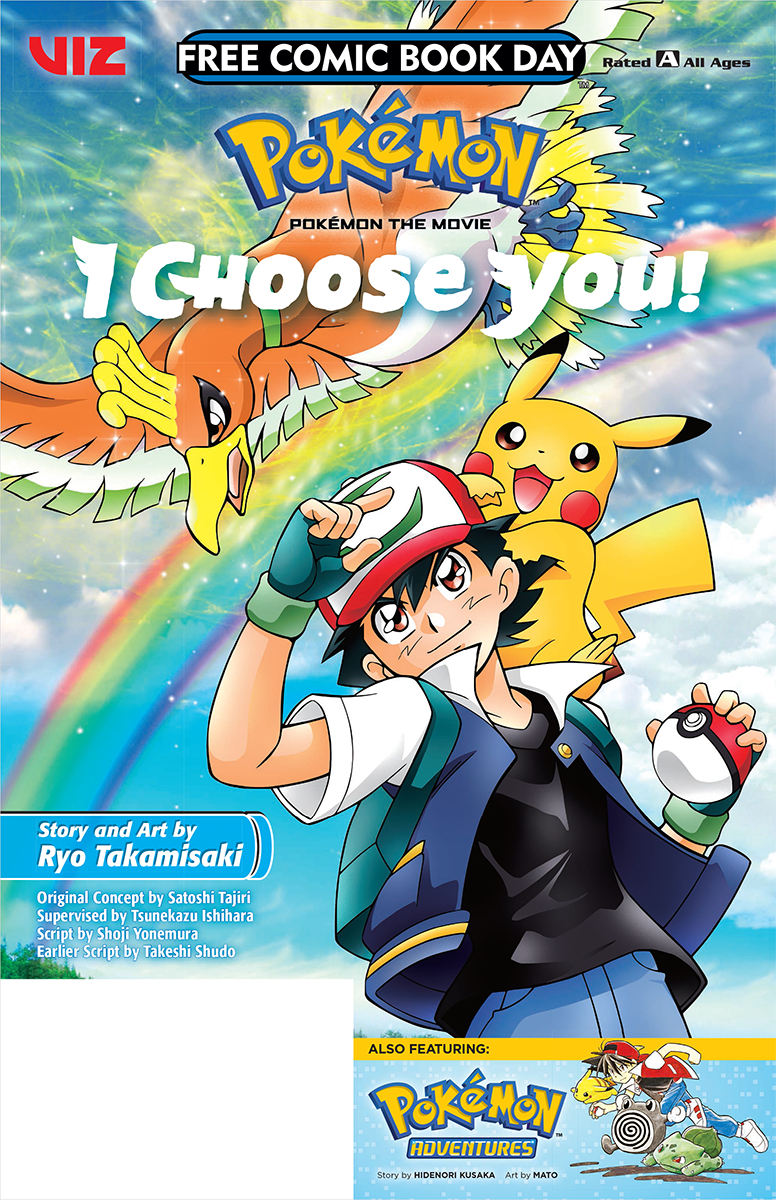 JAN190012
Ryo Takamisaki, Hidenori Kusaka (A) Mato (A/CA) Ryo TakamisakiPokémon: I Choose You!: When Ash Ketchum oversleeps on his 10th birthday, he ends up with a stubborn Pikachu instead of the first partner Pokémon he wanted! But after a rocky start, Ash and Pikachu become close friends and true partners-and when they catch a rare glimpse of the Legendary Pokémon Ho-Oh in flight, they make plans to seek it out together.
Pokémon Adventures: Red doesn't just want to train Pokémon, he wants to be their friend too. Bulbasaur and Poliwhirl seem game. But independent Pikachu won't be so easy to win over!
Reprint Material
Rating: All-Ages
In Shops: Apr 03, 2019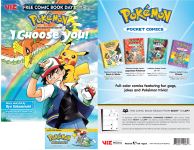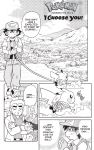 CLICK TO VIEW

SILVER SPONSORSFCBD 2019 ANIMOSITY TALESAFTERSHOCK COMICS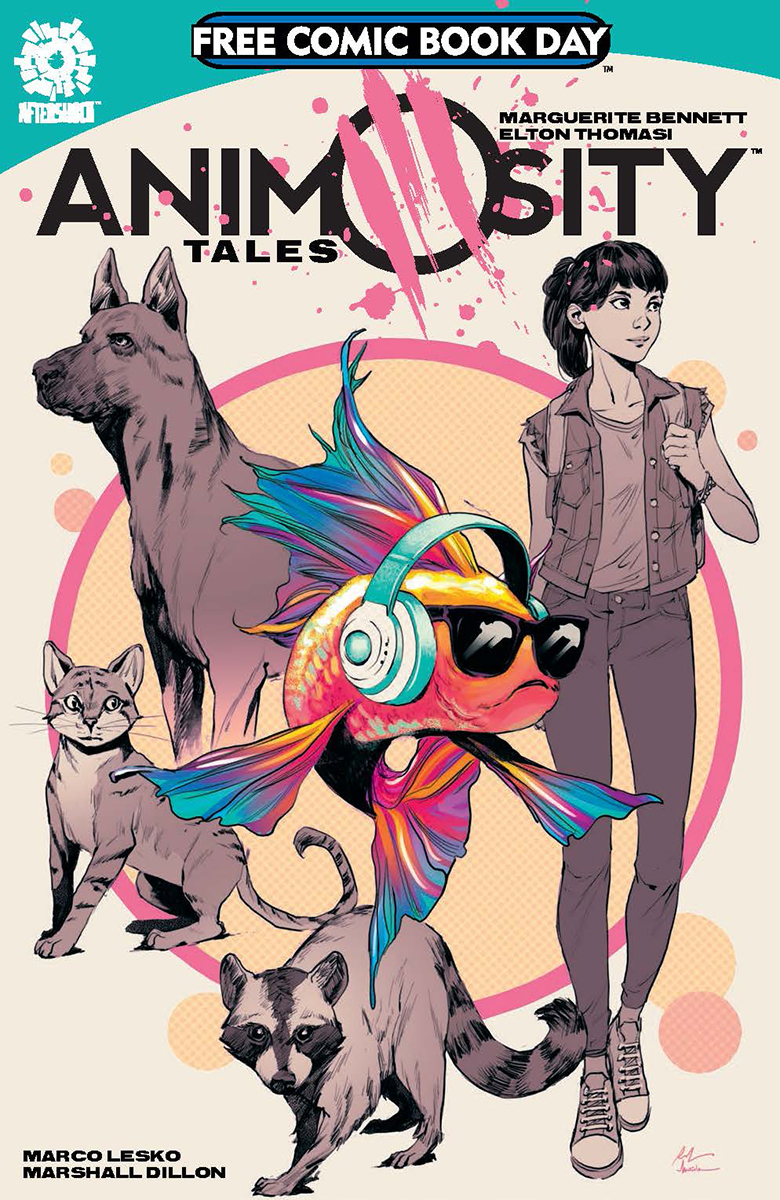 JAN190013
Marguerite Bennett (A) Elton Thomasi (CA) Rafael De LatorreA tale from the world of ANIMOSITY… On the day known as the Wake, the Animals rose up — they began thinking, talking, and taking revenge. This Free Comic Book Day, we bring you the intertwined tales of three lives and a date with destiny amid a black comedy apocalypse…
Rating: TeenIn Shops: Apr 03, 2019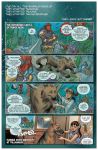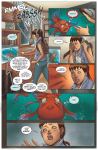 CLICK TO VIEW

FCBD 2019 DRAGONFLY AND DRAGONFLYMANAHOY COMICS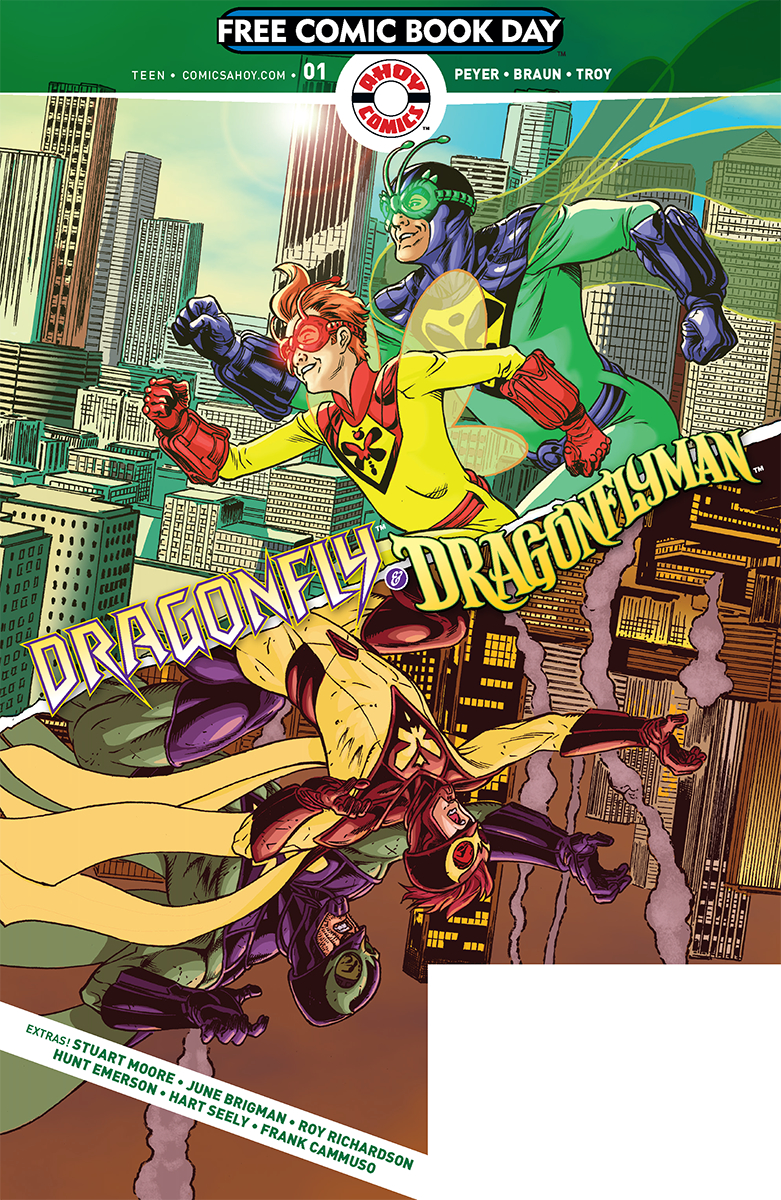 JAN190014
Tom Peyer, Stuart Moore, Hunt Emerson (A) Russell Braun, June Brigman, Roy Richardson, Hunt Emerson, Frank Cammuso (CA) Jamal IgleAll new! From the hit series THE WRONG EARTH: On gritty Earth-Omega, Dragonfly prowls the darkness for his evil prey; on sun-splashed Earth-Alpha, Dragonflyman protects the status quo! PLUS! A tale of space hero CAPTAIN GINGER when he was a kitten! AND! Edgar Allan Poe battles the Black Cat!
Rating: TeenIn Shops: Apr 03, 2019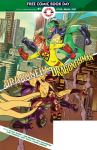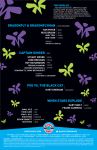 CLICK TO VIEW

FCBD 2019 GRUMBLE VS THE GOONALBATROSS FUNNYBOOKS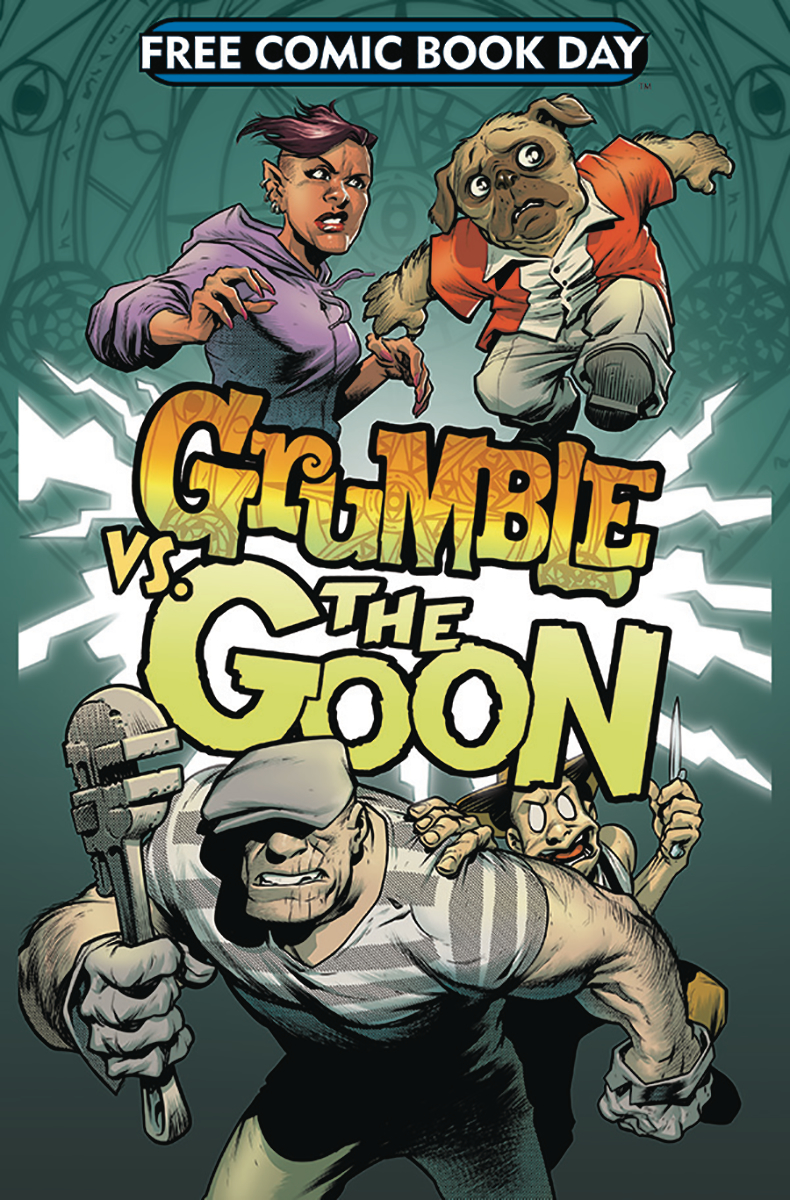 JAN190015
Eric Powell, Rafer Roberts (A) Mike Norton (A/CA) Eric PowellFrom the pages of Grumble, Tala and Eddie think it might be a good idea to go dimension hopping when they find death incarnate hot on their heels. Unfortunately, things go from bad to worse when they land in the world of The Goon. And Franky, the newly appointed dog catcher, don't like talkin' mutts that give him the sass!
Rating: TeenIn Shops: Apr 03, 2019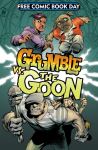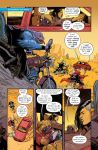 CLICK TO VIEW

FCBD 2019 CASPERS SPOOKVILLEAMERICAN MYTHOLOGY PRODUCTIONS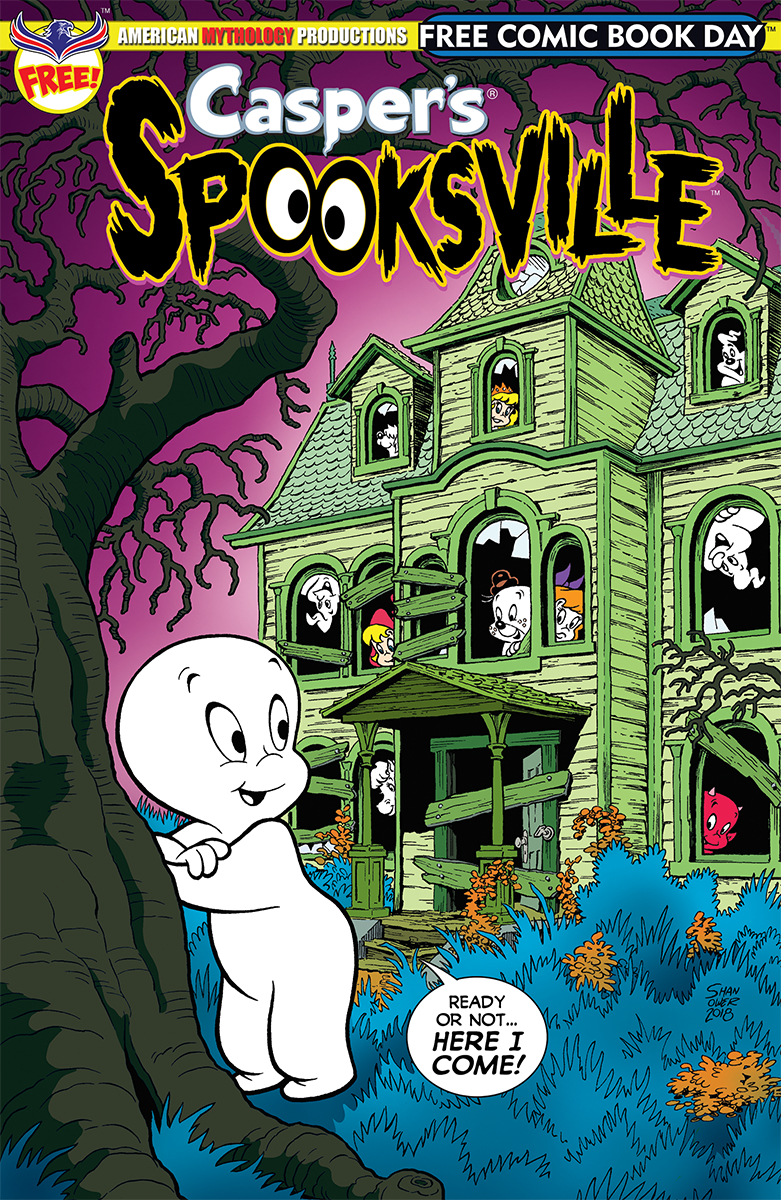 JAN190016
Pat Shand, Mike Wolfer (A/CA) Eric ShanowerCasper the friendly ghost, the friendliest ghost you know! Join Casper, Hot Stuff, Wendy, the Ghostly Trio, Spooky, Nightmare, and more as this all-star cast of characters tackle magical adventures and tickle your funny bone. Casper's Spooksville FCBD Edition is the perfect introduction for fans of all ages to the entire Casper cast and leads directly to the first official issue of the new monthly series in stores this April! Eisner Award-winning artist Eric Shanower beautifully illustrates the new series and takes you on a voyage to discover the joy of Casper with brand new stories and classic tales that celebrate the Harvey heritage!
Rating: All-AgesIn Shops: Apr 03, 2019FCBD 2019 PUNCHLINE #1 FCBD EDANTARCTIC PRESS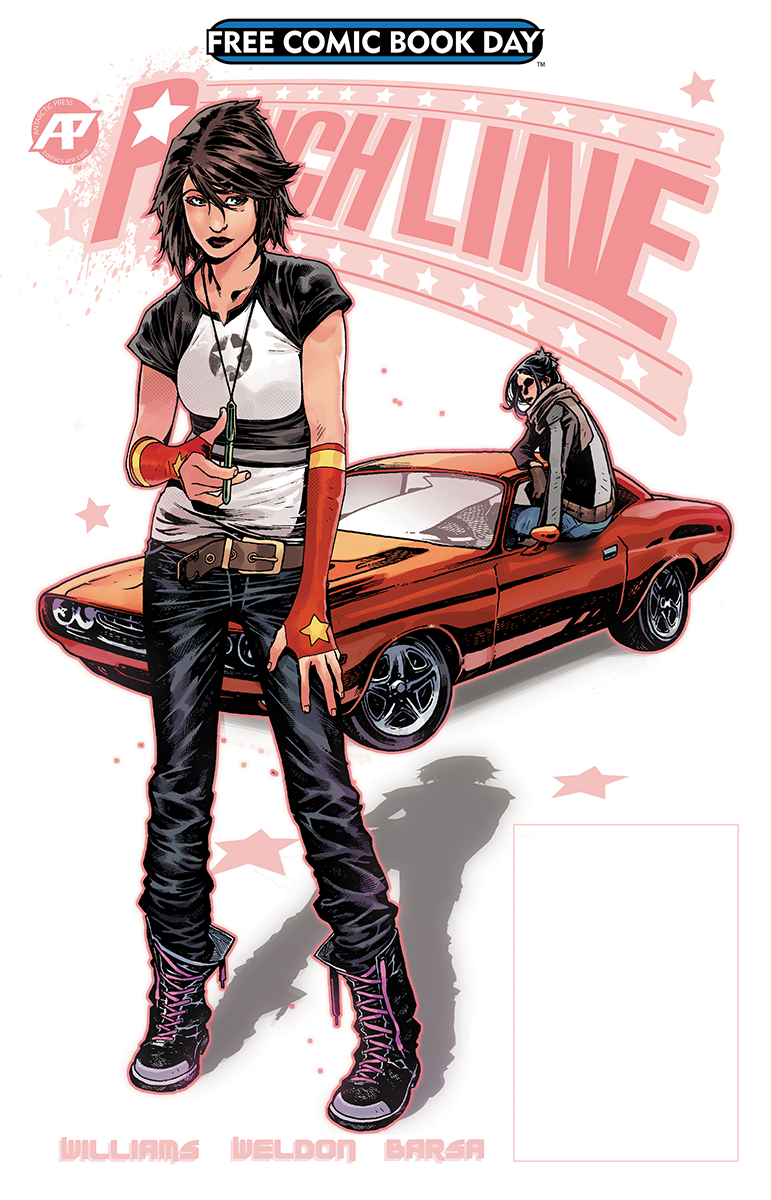 JAN190017
Bill Williams (A/CA) Matthew WeldonMel was a cloaked super-powered representative of a superhuman group entrusted with protecting all Mankind. After being forced to retire, Mel meets Jessie, who agrees to take her place as a costumed heroine. Mel becomes a mentor to the new cape in town as Jessie joyously engages the role of heroine, meeting the other super-types in the big city of Seaholm and beyond.
Rating: TeenIn Shops: Apr 03, 2019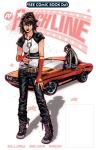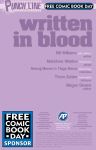 CLICK TO VIEW

FCBD 2019 LADY MECHANIKABENITEZ PRODUCTIONS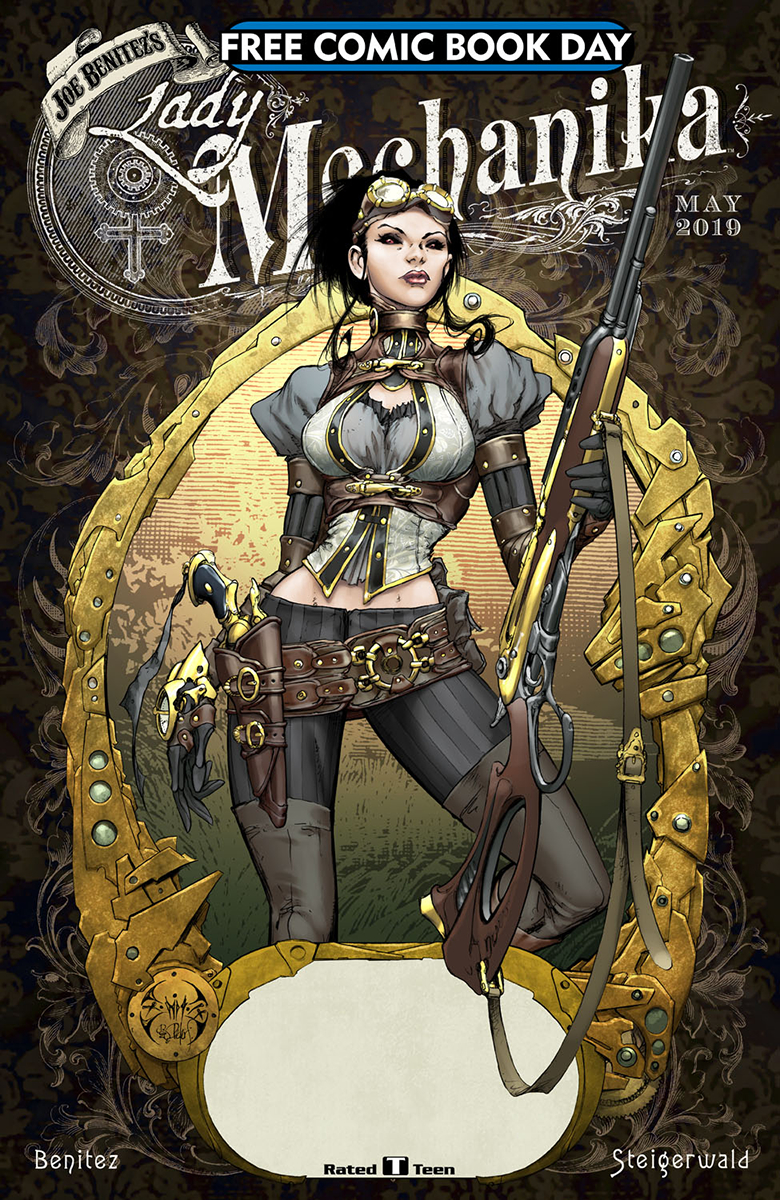 JAN190018
Joe Benitez (A/CA) Joe BenitezIntroduce new readers to this steampunk bestseller, which has been remarkably successful with female readers, art enthusiasts, and customers who are new to comics. Includes the original 14-page one-shot introducing Lady Mechanika, a young woman in Victorian England with mechanical limbs and no memory of how she got them, searching desperately for the secrets to her past, plus excerpts from available or upcoming Lady Mechanika comics.
Rating: TeenIn Shops: Apr 03, 2019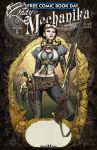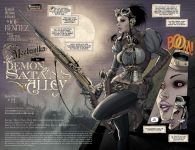 CLICK TO VIEW

FCBD 2019 GO FISHARCANA STUDIO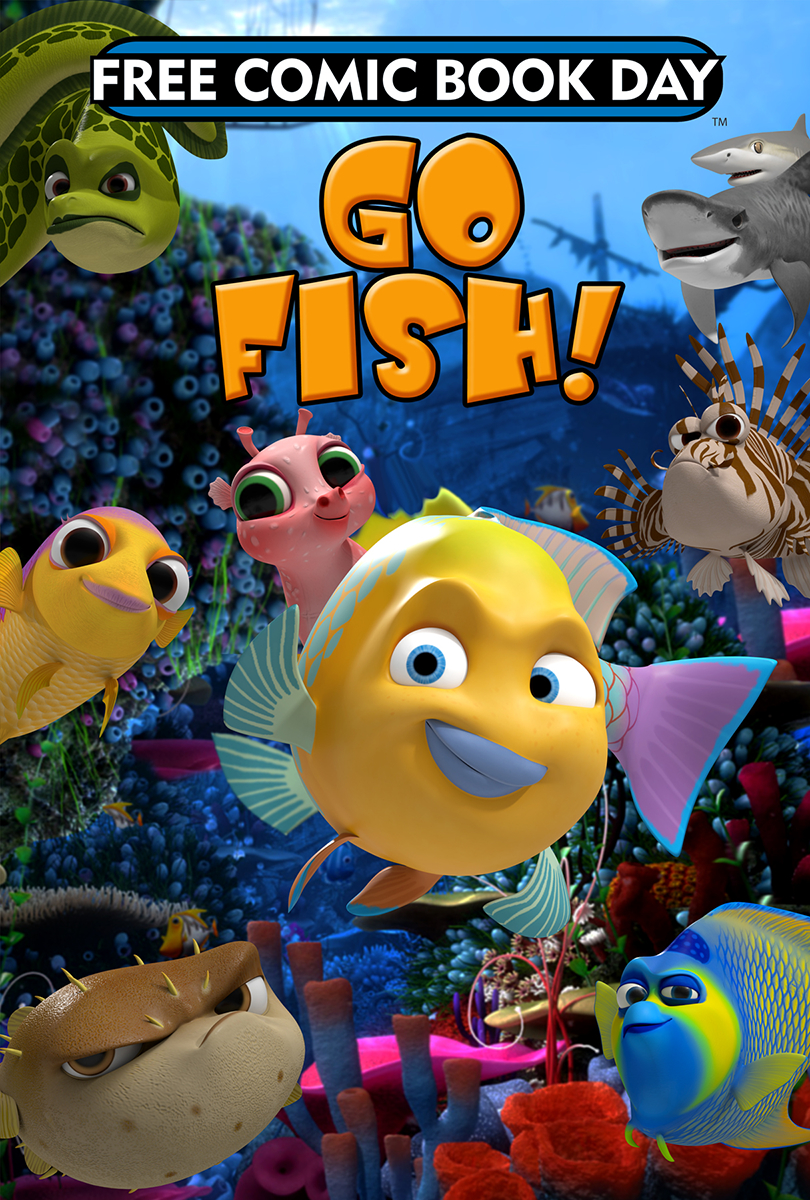 JAN190019Alex the Parrotfish is off to the undersea city of New Corralton in search of fame and fortune (or at least a decent job). Before he's through, he'll face down hungry sharks, rude bureaucrat fish, and a shocking threat to the whole reef! How will Alex make it out in one piece? Find out in this all-new comic of GO FISH!
Rating: All-AgesIn Shops: Apr 03, 2019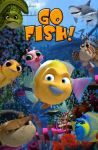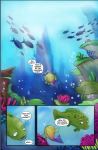 CLICK TO VIEW

FCBD 2019 LUMBERJANES SHAPE OF FRIENDSHIPBOOM! STUDIOS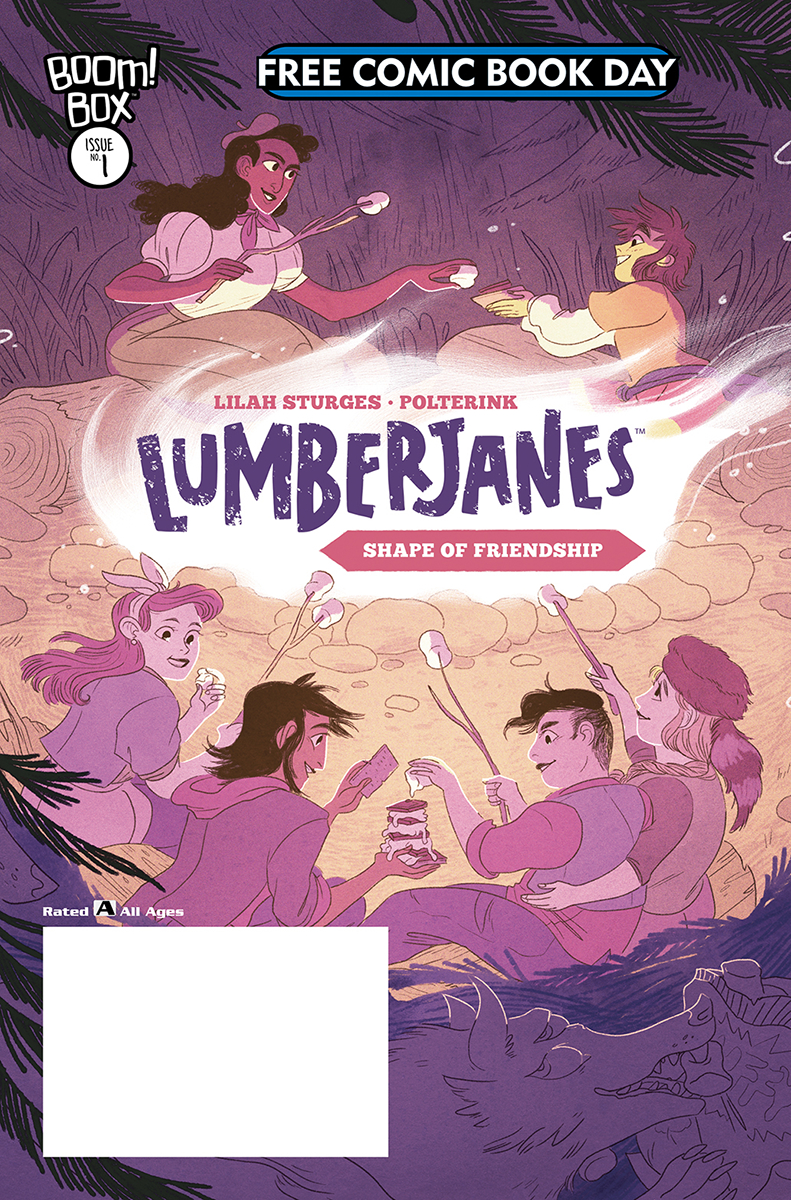 JAN190020
Lilah Sturges, Kelly Thompson (A) Polterink, Savanna Ganucheau (CA) Alexa SharpeWhen the Lumberjanes discover the hiding place of a group of magical creatures called Pookas, they think they've found new friends. But what they don't know is that the Pookas are tired of hiding, and they've found the perfect way to join the outside world…by impersonating the 'Janes themselves and taking over Camp! To reclaim their identities, the 'Janes will have to work together to remember who they really are…and to help another group of friends accept themselves, too, in a story about looking inside yourself and learning to love who you meet there.
Rating: All-AgesIn Shops: Apr 03, 2019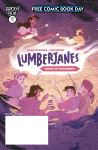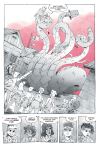 CLICK TO VIEW

FCBD 2019 CAPTAIN CANUCK EQUILIBRIUM SHIFT #1 (Net)CHAPTERHOUSE PUBLISHING, INC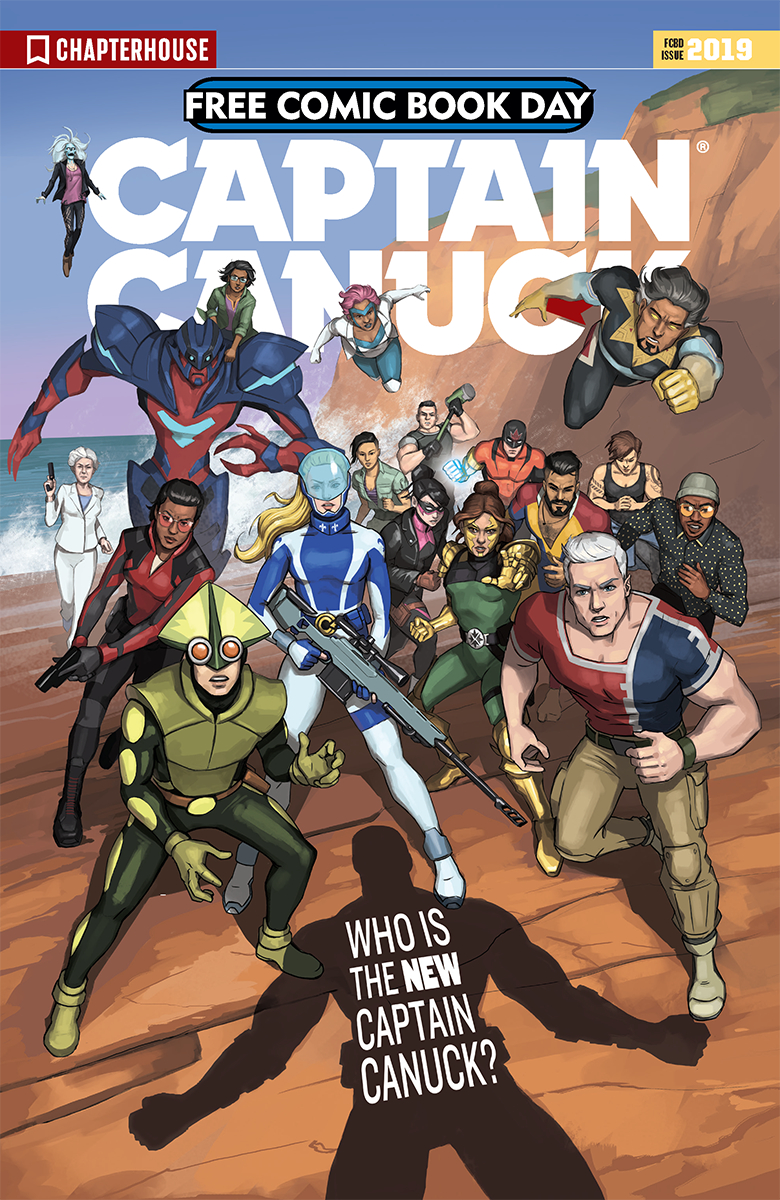 JAN190021
Keith Morris, Ryan Ferrier, Dan Collins, Kenny Porter, Keith Champagne, Ho Che Anderson (A) Stefan Tosheff, Cindy Leong, Felipe Cunha, Mike Prezzato, Ho Che Anderson (CA) Rob BrunetteThe world was saved as its hero fell. Who will pick up the pieces?
Michael Evans, the charismatic and genius leader of Equilibrium, has tasked himself to protect the world and rebuild it in the wake of the global attack from the Borealis. But without the aid of his brother Tom, who's heroic sacrifice saved the world, is Michael in any condition to handle the weight of the world on his own?
Enter a new Captain Canuck, but just who is behind the mask? Find out in this FCBD issue of Captain Canuck!
This FCBD issue will give readers access to Michael's Equilibrium logs for an overview of the world as it is now and how it came to this point. Also, providing a sneak peak to new happenings and heroes that will come to the forefront!
Your perfect jumping on point to the adventures taking place in Captain Canuck Season 5: Equilibrium Shift!
Rating: TeenIn Shops: Apr 03, 2019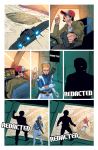 CLICK TO VIEW

FCBD 2019 MINECRAFT & INCREDIBLES 2 EDDARK HORSE COMICS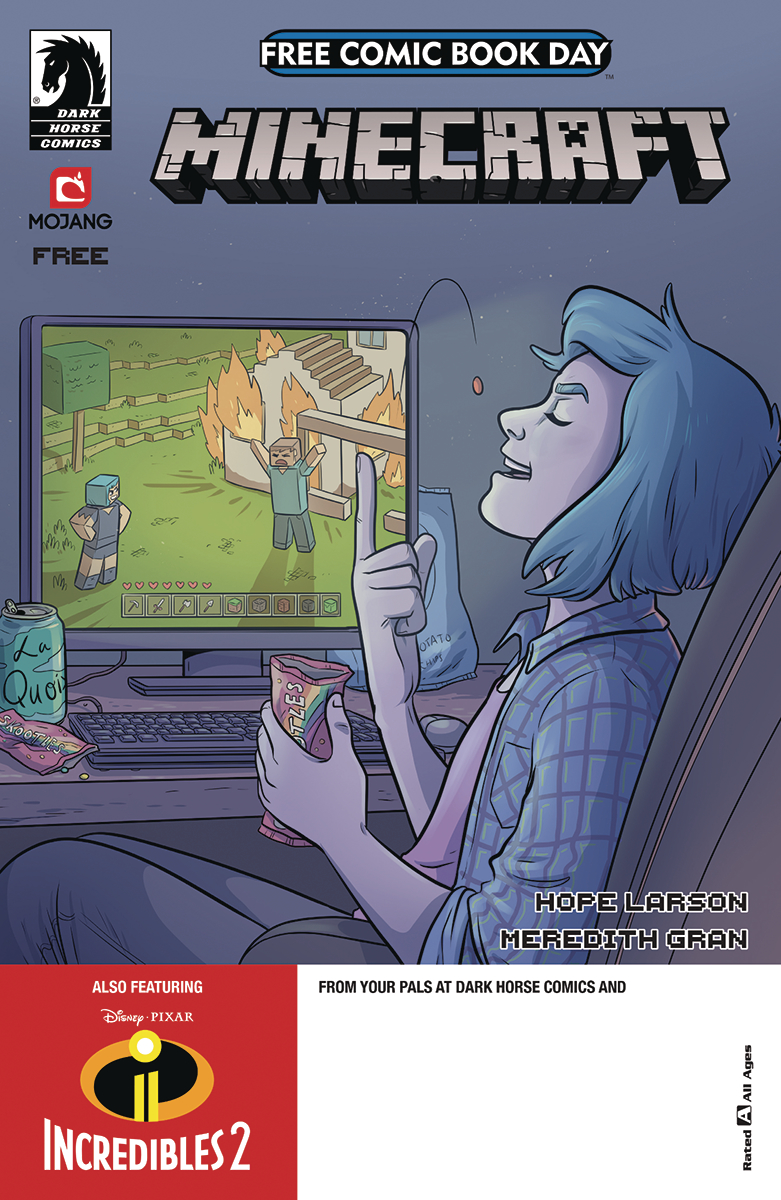 JAN190022
Cavan Scott, Hope Larson (A) Kawaii Creative Studio, Meredith Gran (CA) Cassie AndersonPresenting two stories that are fun for all ages, are you ready? First, in the world of Minecraft a heartless Griefer runs rampant, but she discovers her actions end up having real world consequences. Then, in Disney/Pixar's Incredibles 2, Mr. Incredible and Elastigirl are ready for a date night, but when someone is up to no good, Violet, Dash, and Jack-Jack are determined that this villain will not ruin their parents' night off!
Rating: All AgesIn Shops: Apr 03, 2019FCBD 2019 DEAR JUSTICE LEAGUE SPECIAL EDITION (Net)DC BUY SELL
JAN190023
Michael Northrop (A/CA) Gustavo DuarteThe greatest Super Heroes in the DC universe, the Justice League, answer mail from their biggest fans–kids! Courtesy of Michael Northrop, the New York Times bestselling author of TombQuest, and artist Gustavo Duarte, DC's iconic Super Heroes find time to answer questions both big and small when they are not busy saving the world. Their honest and humorous responses will surprise and delight readers of any age, as it turns out that being a superhero is not too different from being a kid. This FCBD special edition features two chapters starring Superman and Hawkgirl from DC Zoom's upcoming original graphic novel, DEAR JUSTICE LEAGUE. This title measures 5.5″ x 8″.
Rating: All Ages
In Shops: Apr 03, 2019FCBD 2019 LITTLE LULU WORLDS BEST COMIC BOOKDRAWN & QUARTERLY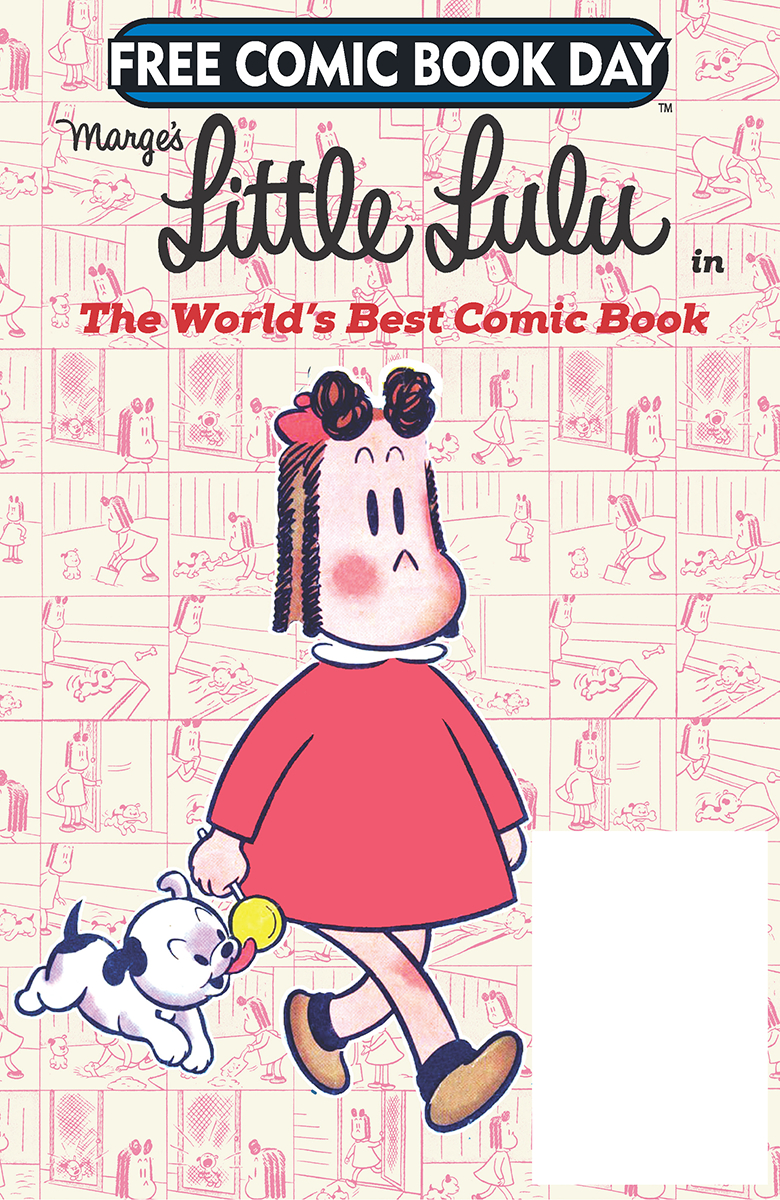 JAN190024
John Stanley (A/CA) John StanleyThis FCBD give your customers one of the best comics in the history of the medium, Marge's Little Lulu by John Stanley and created by Majorie Henderson Buell. Lulu Moppet is an outspoken and brazen young girl who doesn't follow any rules-a protofeminist who is more relevant than ever. Generations of comics readers have adored Stanley's timeless, hilarious cartooning and new readers of all ages will be won over by this full-color issue that will kick off D+Q's landmark hardcover reissue series!
Rating: All-AgesIn Shops: Apr 03, 2019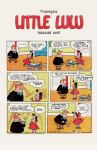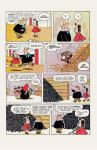 CLICK TO VIEW

FCBD 2019 BOBS BURGERSDYNAMIC ENTERTAINMENT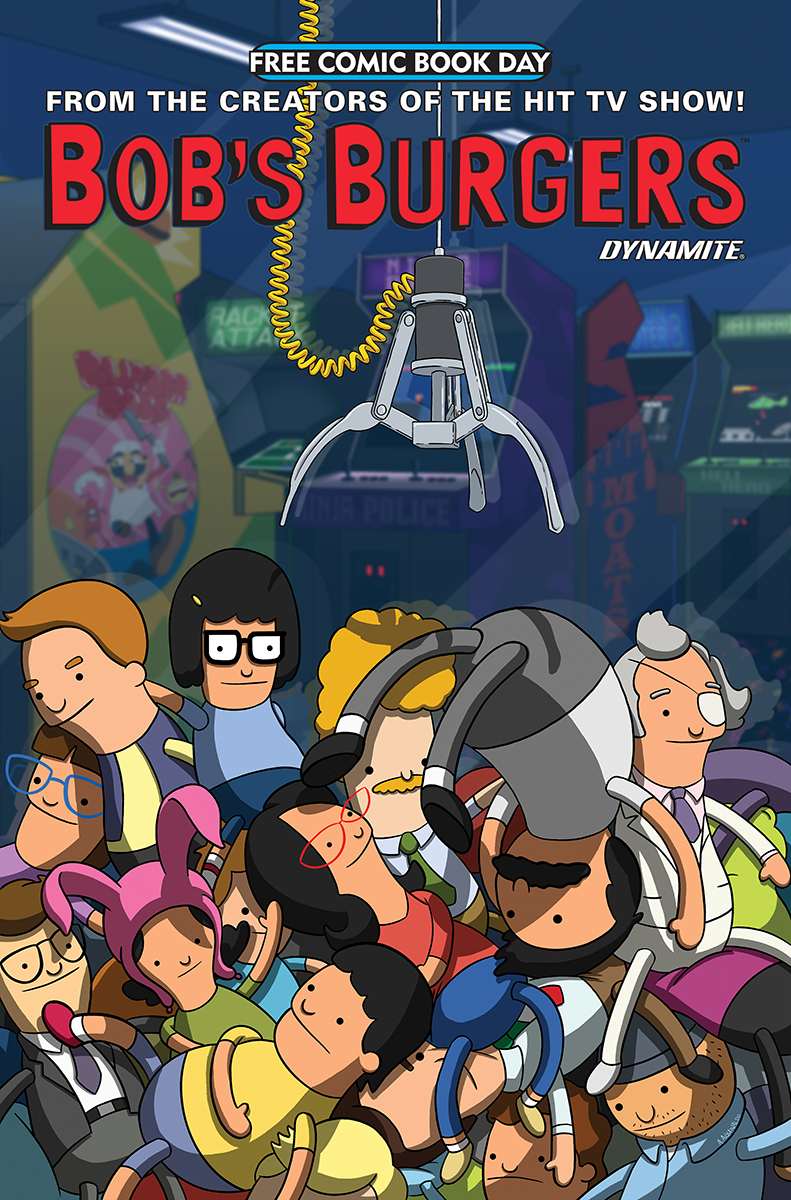 JAN190025
Rachel Hastings, Anneliese Waddington, Justin Hook (A) Steven Theis, Sara Richard, Frank Forte (CA) Ryan MattosJoin the Belcher family for the 2019 Free Comic Book Day Bob's Burger Comic book! Brought to you by the producers and animators of the hit TV show and features all your favorite characters; Bob, Linda, Tina, Gene & Louise.
Reprint Material
Rating: All-AgesIn Shops: Apr 03, 2019FCBD 2019 VAMPIRELLA 50TH ANNIVERSARYDYNAMIC ENTERTAINMENT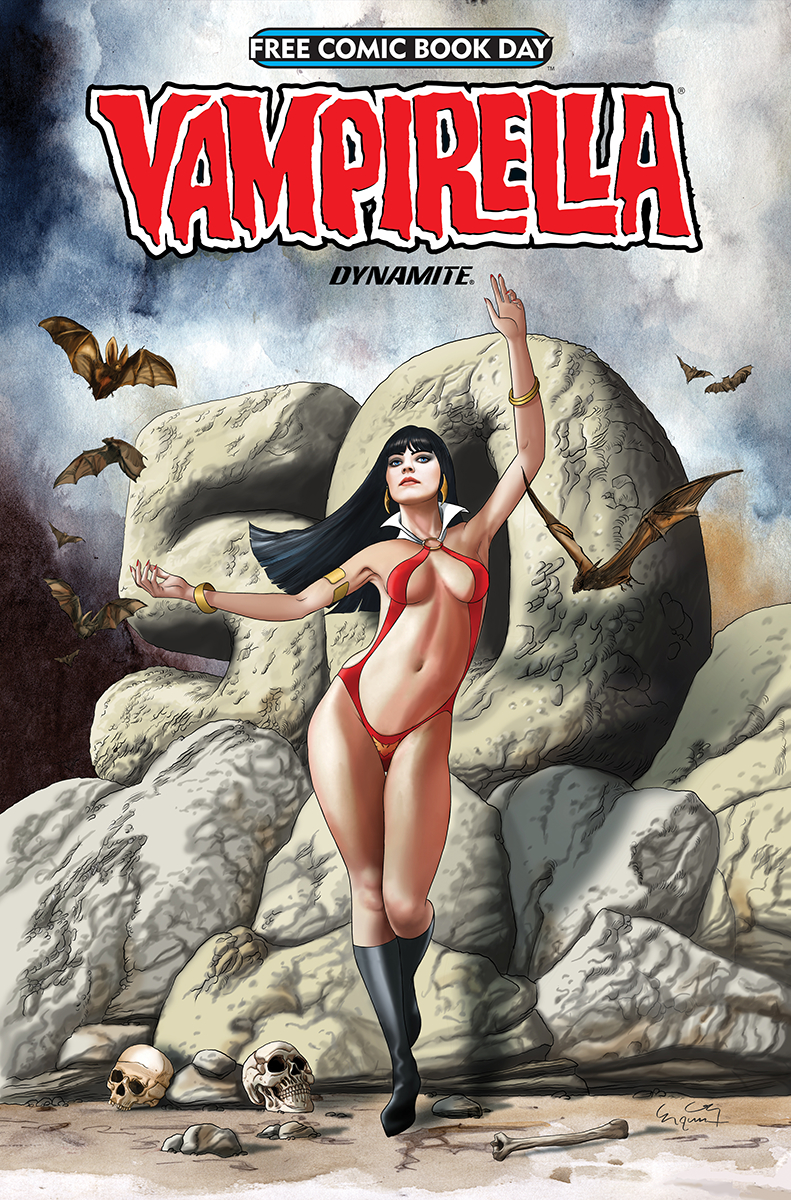 JAN190026
Christopher Preist, Kurt Busiek (A) Arthur Adams (A/CA) Ergun GunduzJuly 2019 is the 50th anniversary of Vampirella, and to celebrate, Dynamite is relaunching the title that very month, with a very special preview to come in this year's FCBD special, Vampirella#0! Featuring work by legendary Vampirella creator Forrest J. Ackerman along with legends in the own right, Mark Texiera, Ty Templeton and Bruce Timm, Vampirella #0 will also unveil our lights-out new creative team as they present the prologue to a story so big, we had to hold it for Vampi's birthday!
Reprint Material
Rating: TeenIn Shops: Apr 03, 2019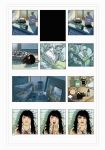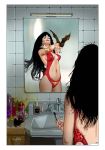 CLICK TO VIEW

FCBD 2019 ZAGOR THE ALIEN SAGAEPICENTER COMICS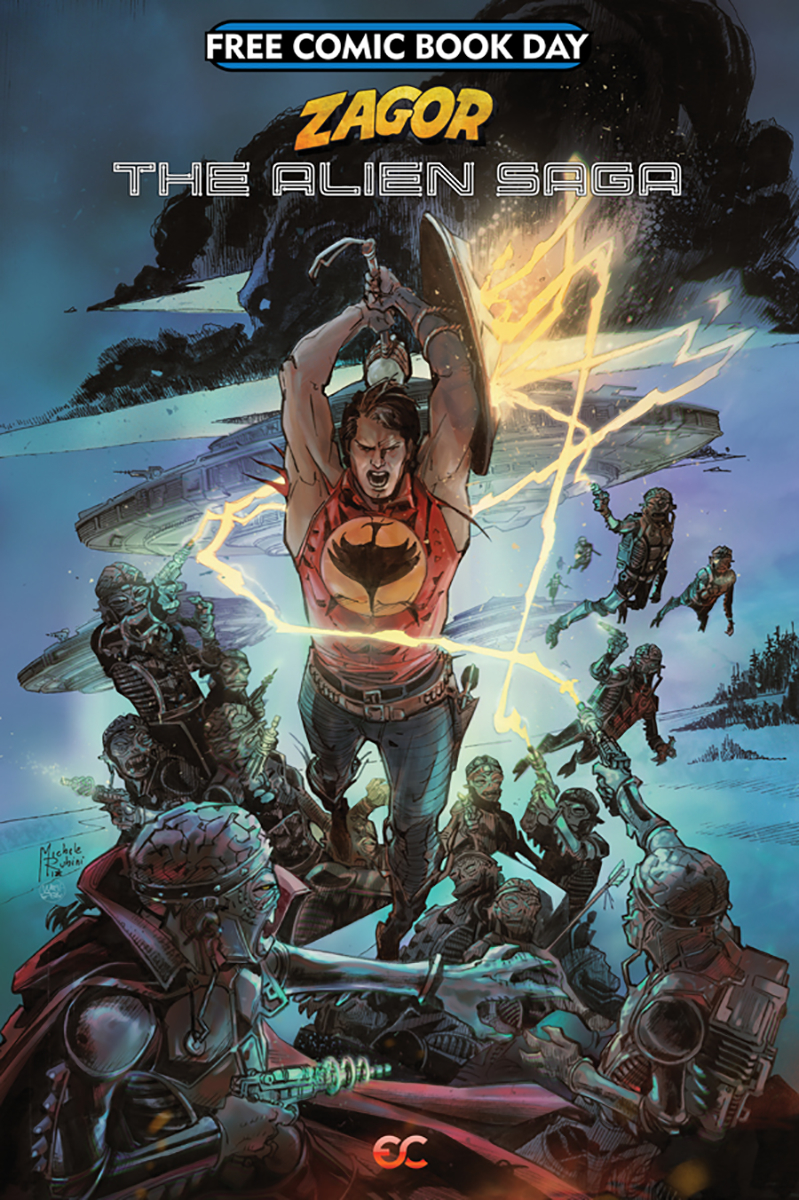 JAN190027
Guido Nolitta (A) Gallieno Ferri (CA) Michele RubiniWhen Zagor's archnemesis, professor Hellingen mysteriously disappears from a scientific military base Skylab, Zagor is bracing himself for a crisis of colossal magnitude. Still, nothing prepares him for what comes next.
Rating; TeenIn Shops: Apr 03, 2019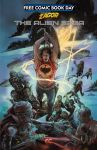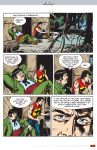 CLICK TO VIEW

FCBD 2019 CRISTIANO RONALDO STRIKER FORCE 7 FCBD SPECIAL (NEGRAPHIC POP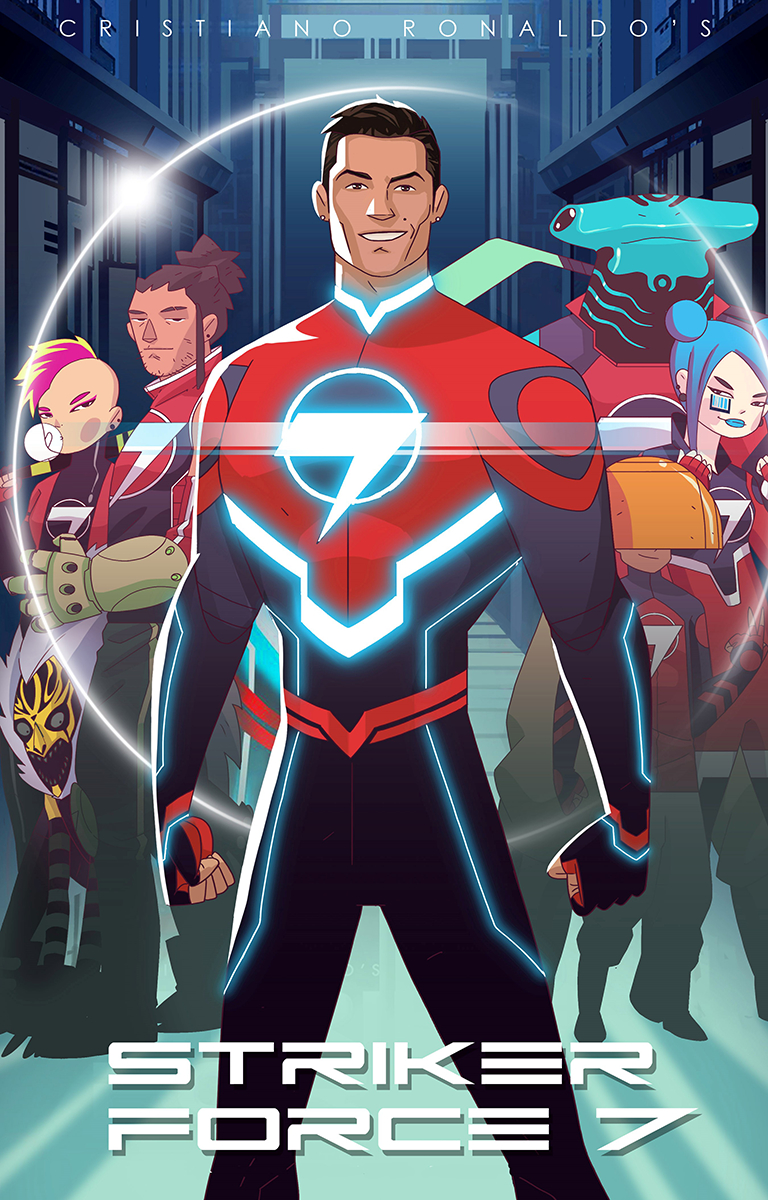 JAN190028
Merrill Hagan (A/CA) Jeevan KangThe world's biggest superstar is now becoming the world's next big superhero! Cristiano Ronaldo stars in his first superhero project based on the animated series in production. Led by Cristiano, a motley crew of super-powered agents from around the world must protect the Earth from annihilation – provided Cristiano can teach them how to work as a team! They're here to save the Earth – but who's going to save them from each other!?
Rating: All-AgesIn Shops: Apr 03, 2019FCBD 2019 MY FAVORITE THING IS MONSTERS (MR)FANTAGRAPHICS BOOKS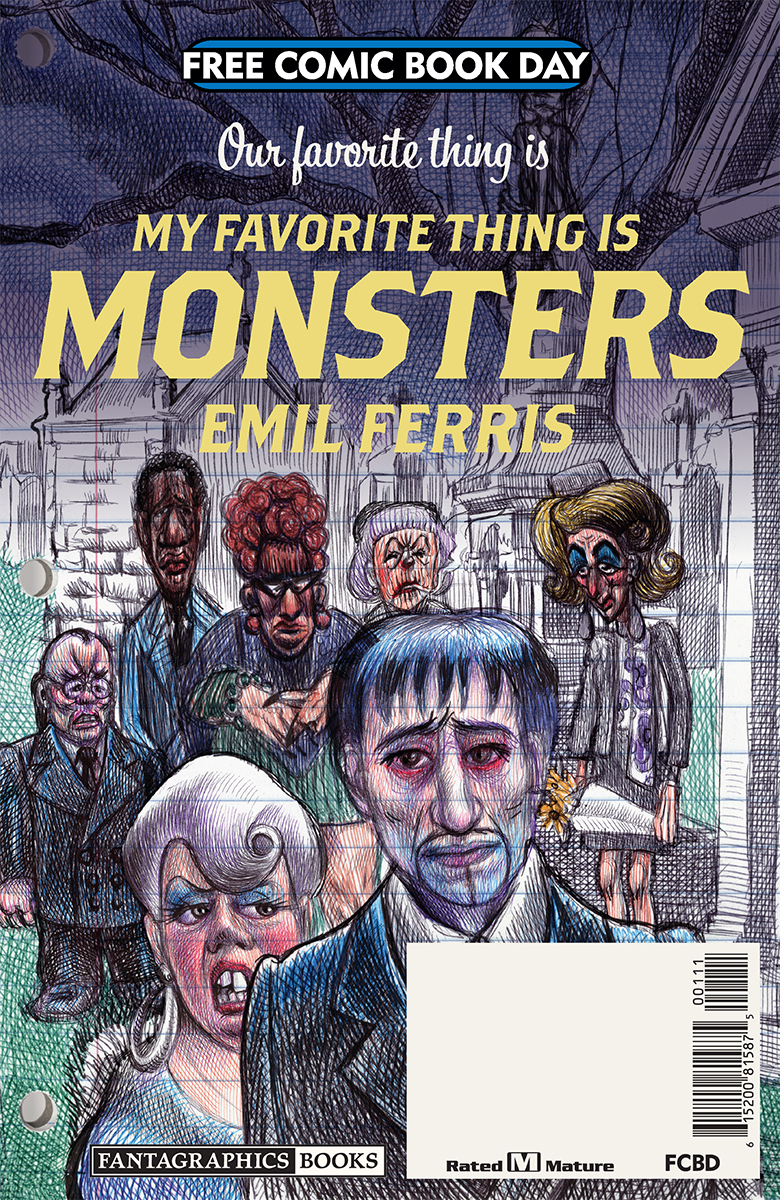 JAN190029
Emil Ferris (A/CA) Emil FerrisEmil Ferris's runaway smash hit My Favorite Thing Is Monsters has been the graphic novel event of the decade and for this year's Free Comic Book Day, Ferris has delivered something truly special: an all-new, 16-page Monsters story exclusive to FCBD readers. Additionally, Our Favorite Thing Is My Favorite Thing Is Monsters features two other Ferris short stories never before collected: a six-page autobiographical story about the harrowing circumstances that led to the creation of My Favorite Thing Is Monsters, as well as a five-page "how to" strip appropriately titled, "How To Draw a Monster"! This will certainly be the prestige book of FCBD 2019!
Rating: MatureIn Shops: Apr 03, 2019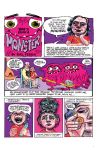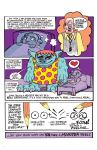 CLICK TO VIEW

FCBD 2019 BLASTOSAURUS ANNUAL #1GOLDEN APPLE BOOKS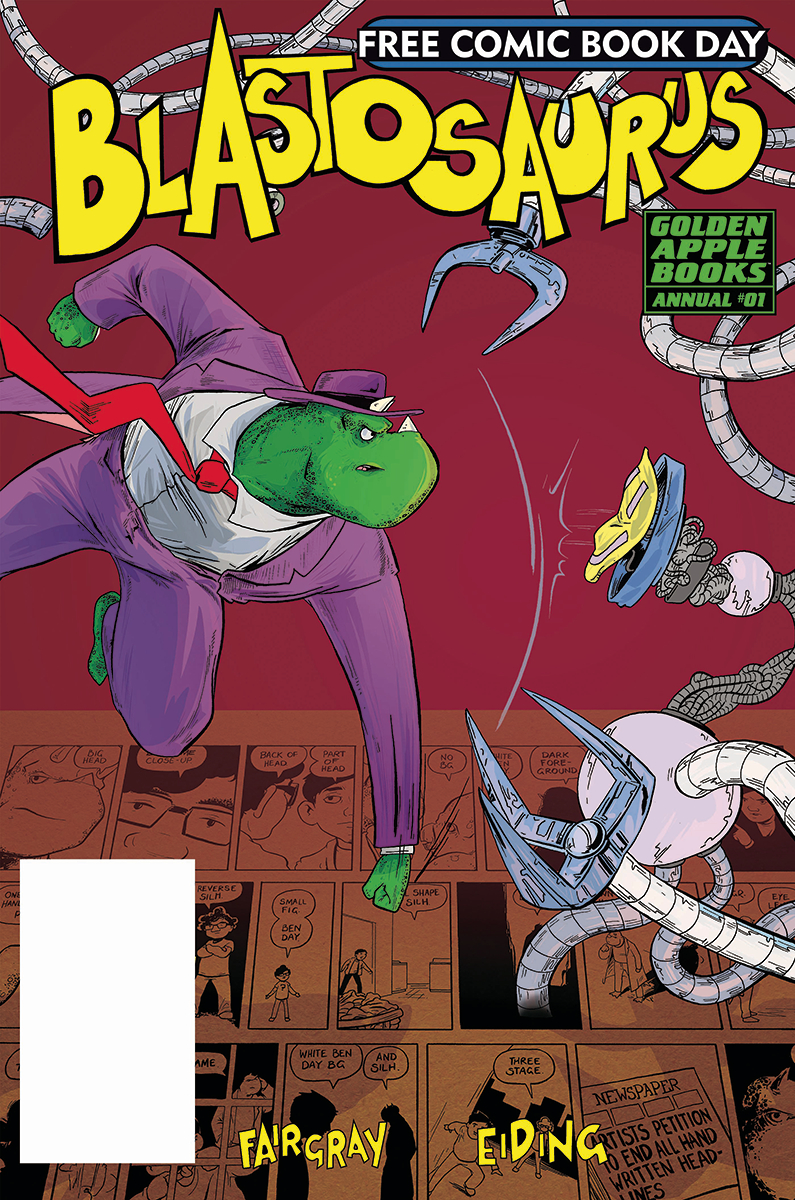 JAN190030
Richard Fairgray, Paul Eiding (A/CA) Richard FairgrayOne year since his arrival in Freak Out City, Blasto has touched the lives of the weirdos, mutants and misfits who reside there in too many ways to count. Now, they gather to honor his Dinoversary and tell tales of their encounters with their 6 foot Triceratops hero. From stopping vampires trying to knock over a blood bank, to the great circus train robbery of 2019, Blasto's seen it all. Three new stories from the Blastosaurus mythology that are sure to delight kids all around the world.
Rating: All-AgesIn Shops: Apr 03, 2019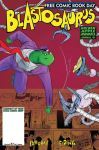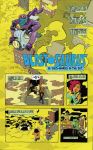 CLICK TO VIEW

FCBD 2019 WOLFIE MONSTER & BIG BAD PIZZA BATTLEGRAPHIX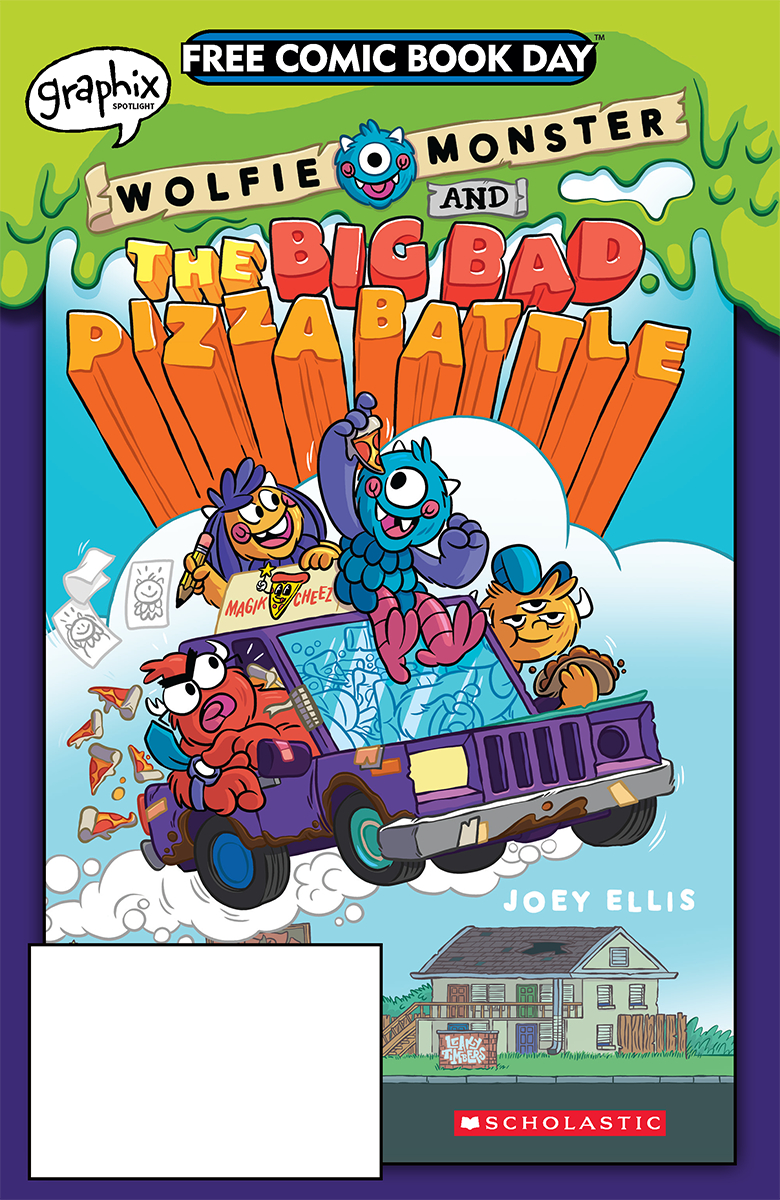 JAN190031
Joey Ellis (A/CA) Joey EllisThree monster brothers get into trouble in a wacky adventure to save their failing pizza parlor!
Monster brothers Wolfie, Jackson, and Roy are in for some serious competition when the gigantic corporation, Happy Leaf, moves into their hometown of Oak Hollow and wants to buy their pizza parlor. But not all is on the up-and-up when they discover the villainous CEO, Lord Mudpant, wants more than to just sell people his addictive products. Can the boys set aside their squabbles long enough to thwart Mudpant's nefarious plans?!
Rating: All-AgesIn Shops: Apr 03, 2019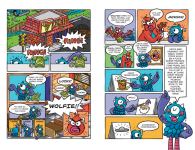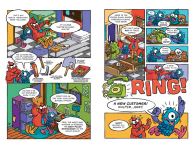 CLICK TO VIEW

FCBD 2019 H1 IGNITION #1HUMANOIDS INC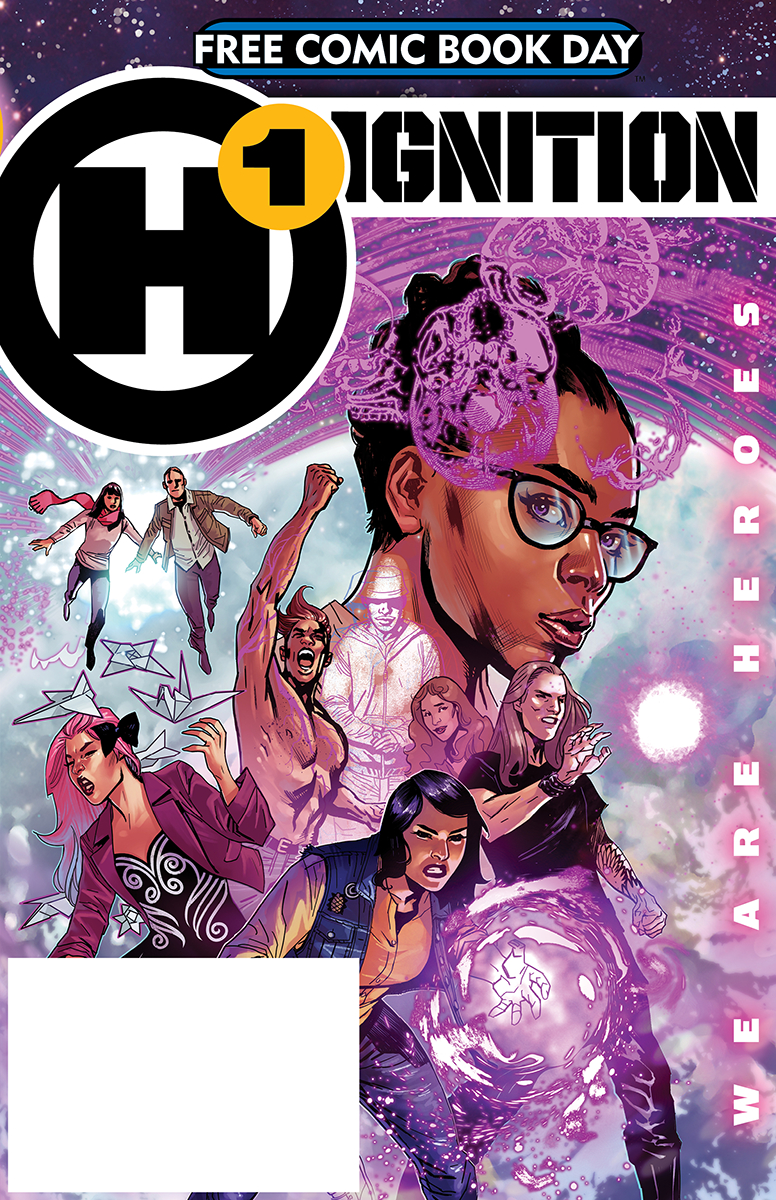 JAN190032
Mark Waid (A) Philippe Briones (CA) Yanick PaquetteThe new Humanoids H1 Universe starts here! Don't miss the introduction to this exciting imprint with an original story brought to you by Mark Waid, Kwanza Osajefyo, Yanick Paquette, Carla Speed McNeil and Phil Briones. Plus: a sneak peek at the first six original series: Ignited, Omni, Strangelands, The Big Country, Meyer, and Nicnevin & The Bloody Queen. Explosive cover by Yanick Paquette!
Ratng: All-AgesIn Shops: Apr 03, 2019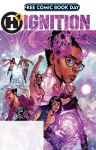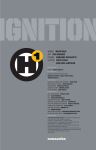 CLICK TO VIEW

FCBD 2019 KODANSHA COMICS ALL AGES SAMPLERKODANSHA COMICS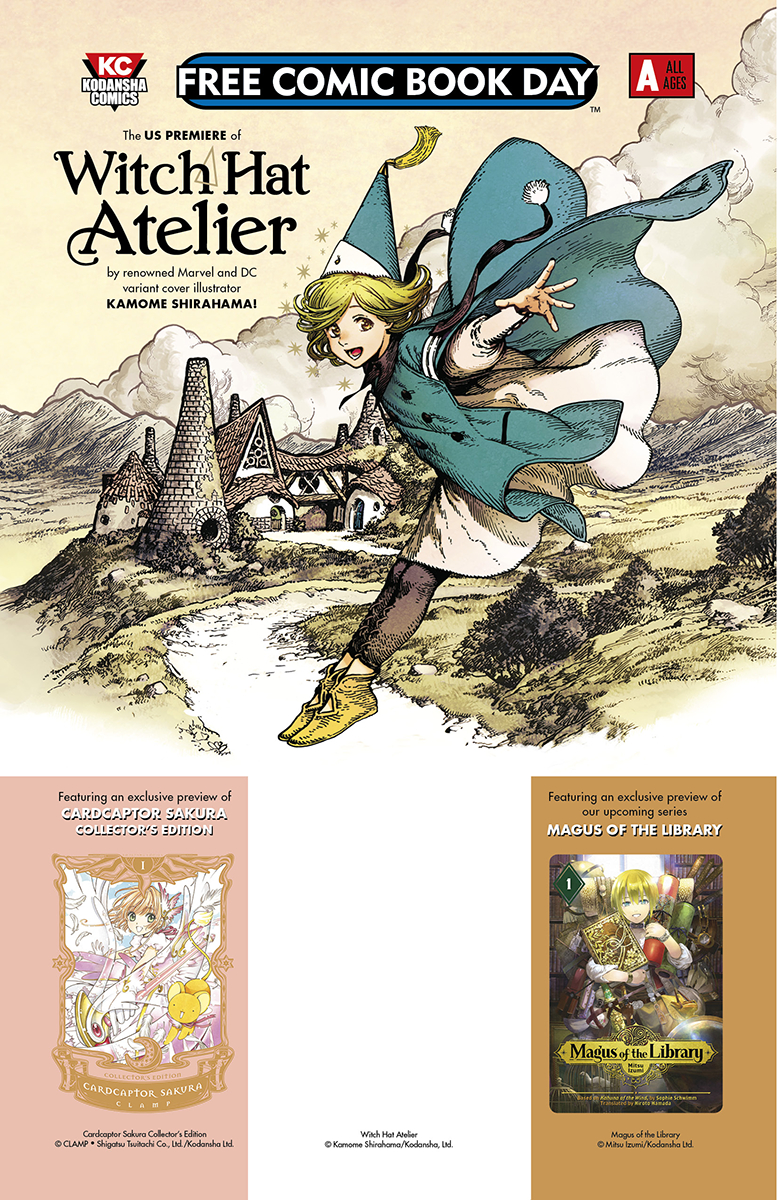 JAN190033
Various (A) Various (CA) ClampThis all-ages sampler features a much-anticipated preview of the classic Cardcaptor Sakura: Collector's Edition by CLAMP, plus the US premiere of Witch Hat Atelier, by renowned Marvel and DC variant cover illustrator Kamome Shirahama. and the adventure about the "magic" of reading, Magus of the Library by Mitsu Izumi!
Rating: TeenIn Shops: Apr 03, 2019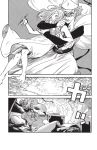 CLICK TO VIEW

FCBD 2019 STAR WARS ADVENTURES DROID HUNTERSIDW PUBLISHING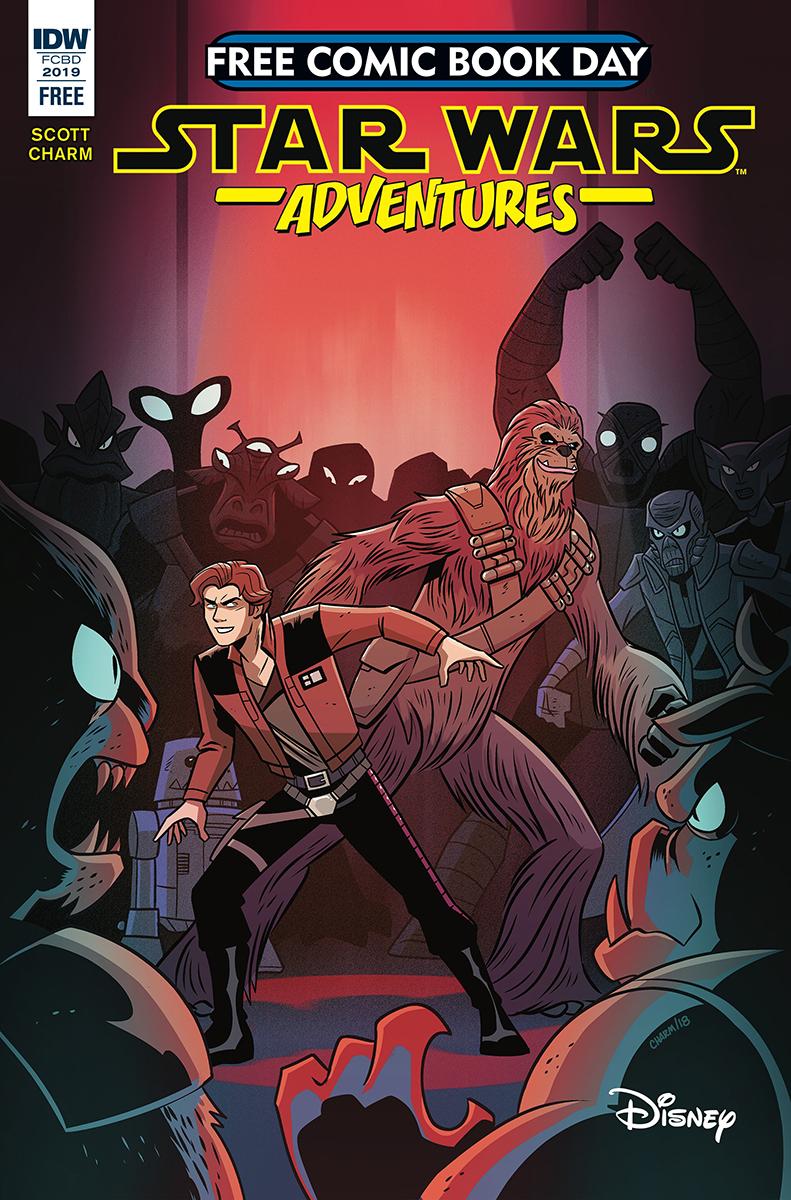 JAN190034
Cavan Scott (A/CA) Derek CharmThe stars have aligned: This year, Free Comic Book Day coincides with Star Wars Day! Han and Chewie race against pirates in a search for one of three identical droids that contain the location of a legendary treasure. But what our favorite smugglers don't know is the other two droids are booby trapped! Trickery and double-crosses abound in this original story set before A New Hope! May the Fourth be with you!
Rating: TeenIn Shops: Apr 03, 2019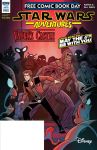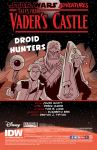 CLICK TO VIEW

FCBD 2019 SPAWN #1IMAGE COMICS BUY-SELL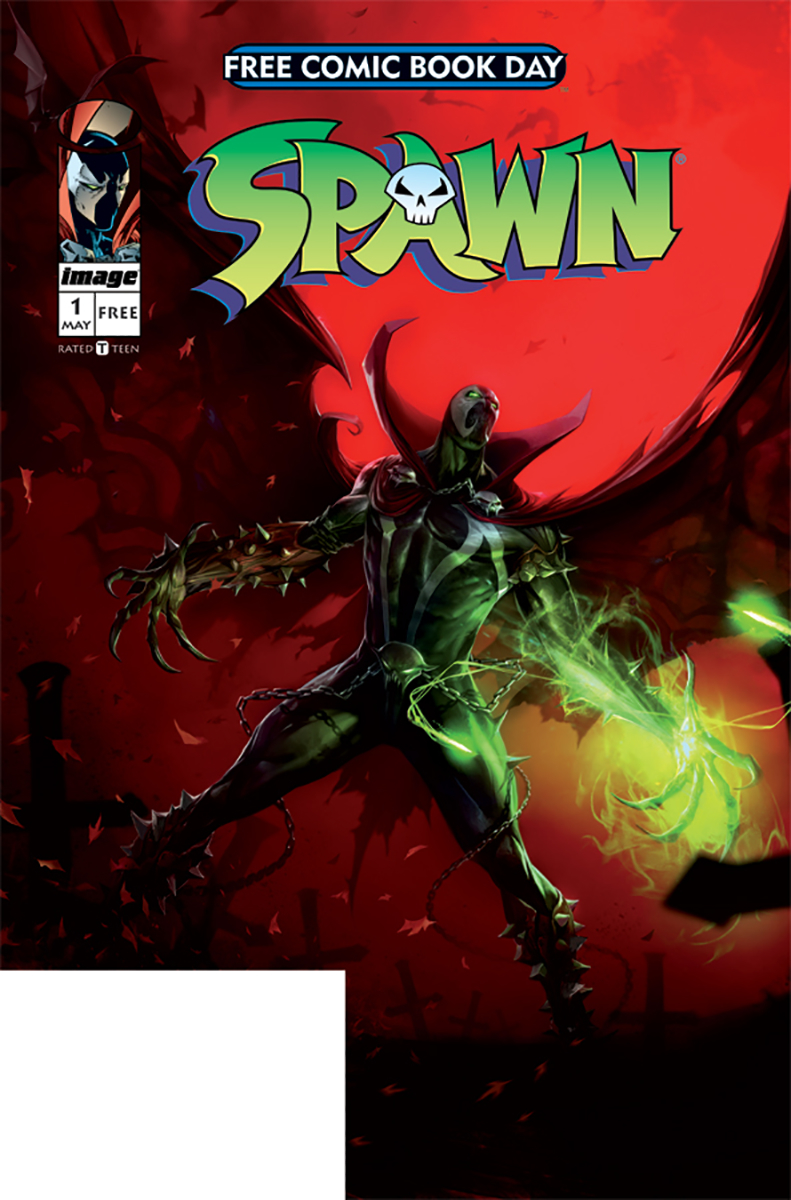 JAN190035
Todd McFarlane (A) Todd McFarlane (CA) Francesco MattinaRelive the historical launch of one of the most successful comic book series of all-time this FCBD
with a reprint of SPAWN #1 featuring a new, exclusive cover by Francesco Mattina. Longtime readers of this record-breaking, iconic series following anti-hero Al Simmons will enjoy a nostalgic look back at the issue that started it all. And new readers will have a chance to embark on the SPAWN adventure in time for the release of the film adaptation starring Jamie Foxx, Jeremy Renner, and directed by Todd McFarlane himself.
Reprint Material
Rating: TeenIn Shops: Apr 03, 2019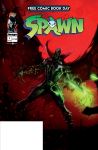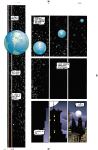 CLICK TO VIEW

FCBD 2019 A SHEETS STORYLION FORGE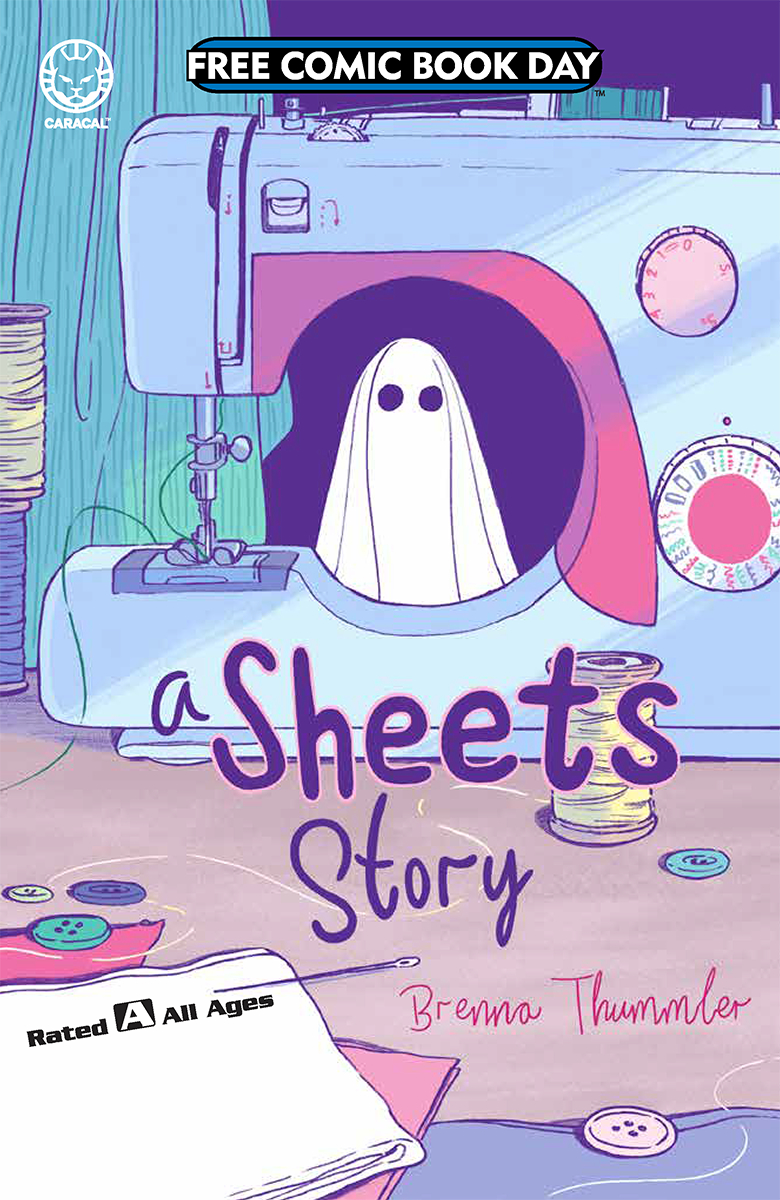 JAN190036
Brenna Thummler (A/CA) Brenna ThummlerAn all new original story that takes place after the events of Sheets by Brenna Thummler. When Marjorie Glatt goes to her grandmother's to celebrate Mother's Day, Marjorie can think only of getting her ears pierced. All the girls in seventh grade have their ears pierced. But Wendell, Marjorie's ghost friend who roams the human world as a sheet, doesn't want Marjorie to change herself just to fit in.
Rating: All-AgesIn Shops: Apr 03, 2019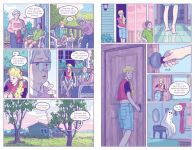 CLICK TO VIEW

FCBD 2019 SPIDER-MANMARVEL COMICS (BUY – SELL)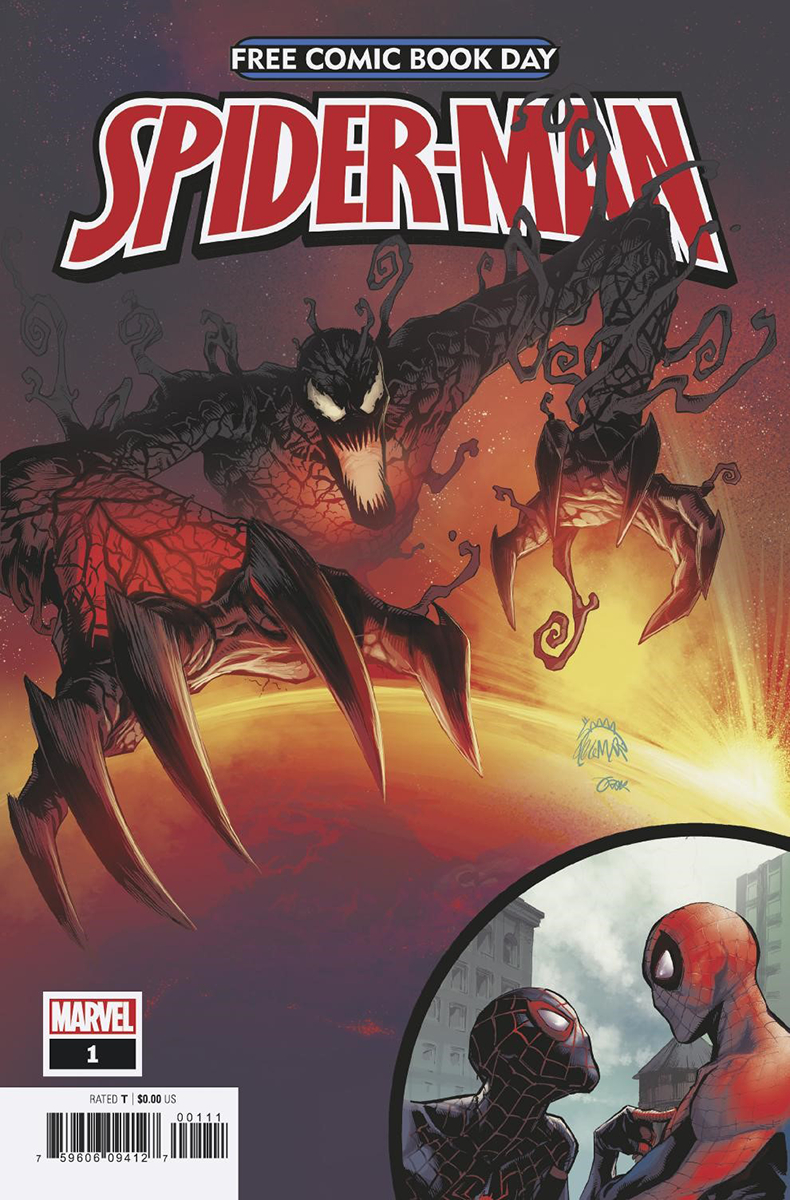 JAN190037
Tom Taylor, Saladin Ahmed, Donny Cates (A) Cory Smith, Ryan Stegman, Jay Leisten, Ryan StegmanEveryone knows Miles Morales, who rose to fame in Marvel's acclaimed animated sensation Into The Spider-Verse – and with a second feature film arriving this year, Peter Parker will once again suit up to save the world with his web-slinging super powers! In a special FCBD story, creators Tom Taylor, Saladin Ahmed, and Cory Smith take these superstar heroes of the Spider-Verse in a shocking new direction, with a story that will build to one of Marvel's most fantastic and epic tales later this year!

And prepare for absolute terror within the pages of FCBD, as an original Venom story by Donny Cates and Ryan Stegman sets the stage for what will become one of the most fearsome events in the Marvel Universe…

Nearly a year after the epic red-hot arc of the Red Goblin, Venom's dynamic creative team is bringing you a story that's been brewing since classic Spider-Man tales like Amazing Spider-Man #252, The Spectacular Spider-Man #90, Marvel Team-Up #141 – a saga so big and so absolutely action-packed, it will deliver the most dramatic story in all of FCBD history! Fans will be well aware by the summer of 2019 that "everyone is a target"…and the 1st Saturday in May, Marvel invites you to experience the threat for yourself!

Rating: TeenIn Shops: Apr 03, 2019FCBD 2019 GILLBERT FCBD EDPAPERCUTZ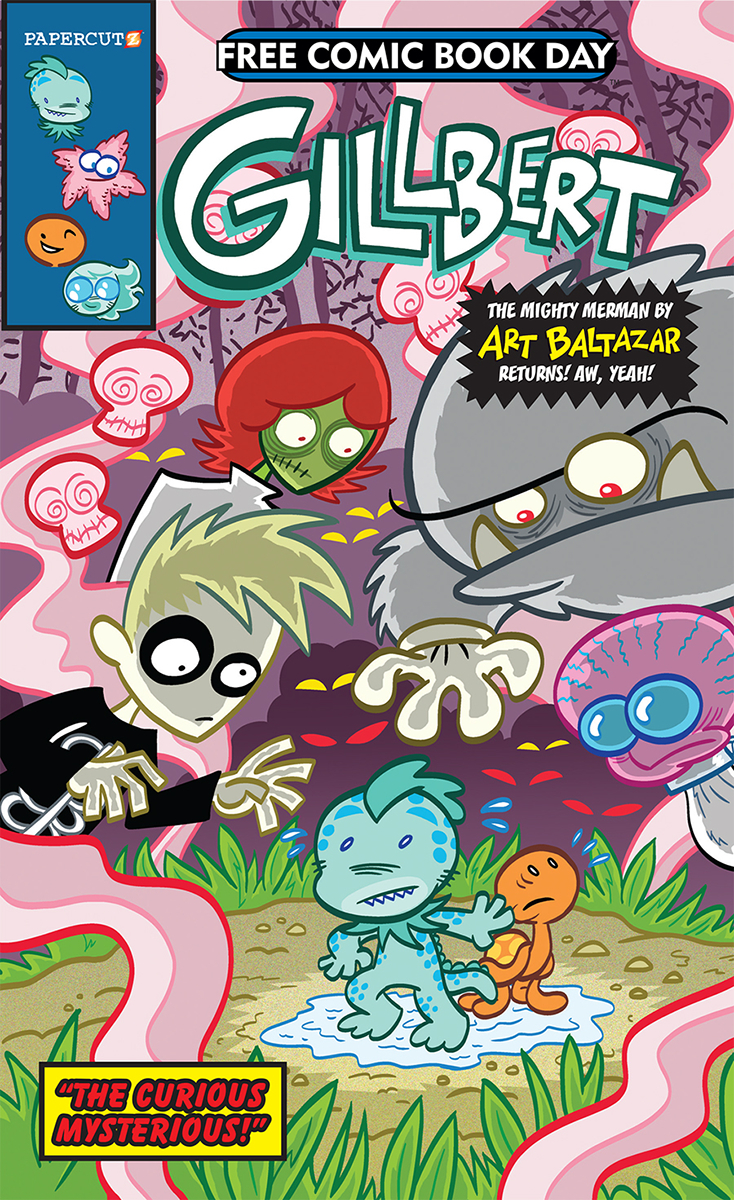 JAN190038
Art Baltazar (A/CA) Art BaltazarYoung Gillbert is the prince of the underwater world of Atlanticus. Together with his best friend Sherbert and mysterious new friend Anne Phibian, Gillbert is curious to find out where all the messages in a bottle are coming from! Created by Tiny Titans' Art Baltazar.
Rating: All-AgesIn Shops: Apr 03, 2019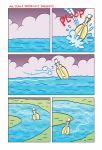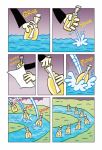 CLICK TO VIEW

FCBD 2019 THE TICKNEW ENGLAND COMICS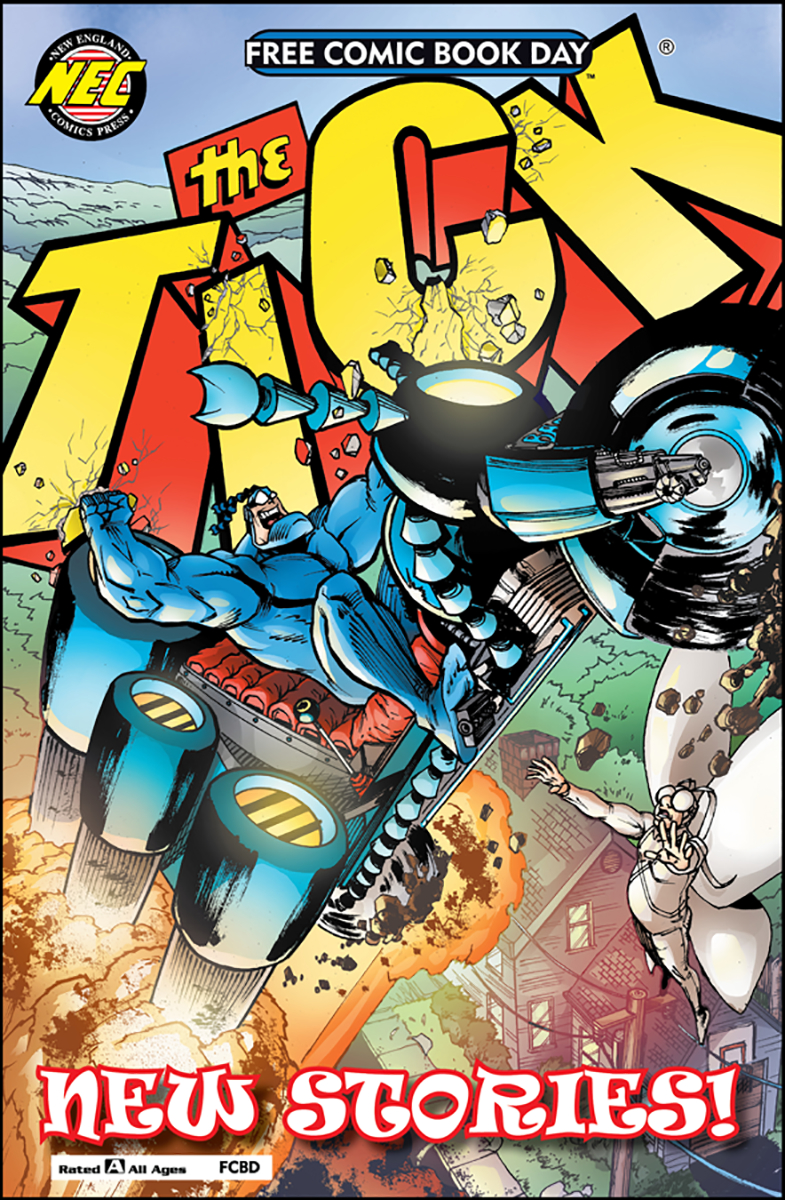 JAN190039
Ian Nichols, Jeff McClelland (A) Ian NicholsThe Tick is back for his 10th Free Comic Book Day featuring an ALL NEW story by Ian Nichols! The Tick has always been one of the most popular FCBD comics! Dave has the largest collection of Tick & Arthur memorabilia in the world—except the most rarest "items" of all….Tick & Arthur themselves! Featuring the return of the fan favorite Tick Cycle with its legendary "unnecessary rockets"! The Tick is one of the most successful and longest-running independent comics ever! SPOOOOOOOOOOOON!
Rating: All-AgesIn Shops: Apr 03, 2019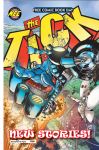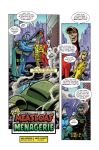 CLICK TO VIEW

FCBD 2019 GHOST HOG #1ONI PRESS INC.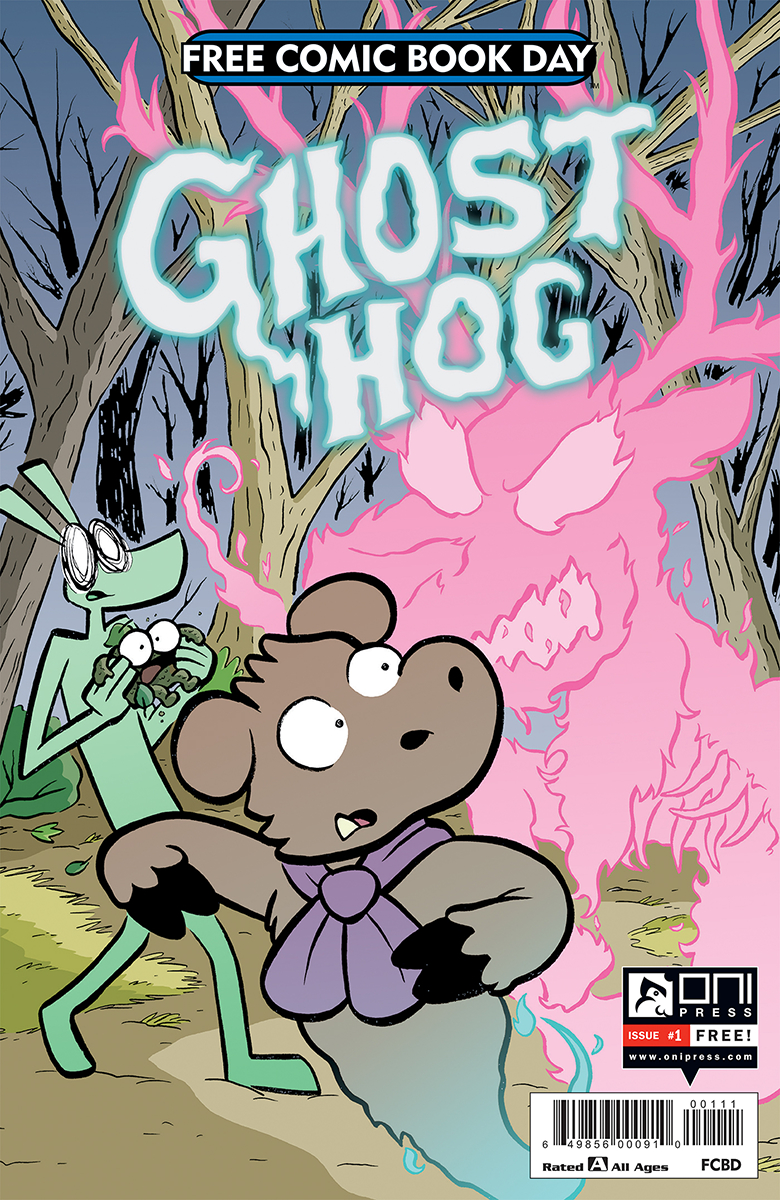 JAN190040
Joey Weiser (A/CA) Joey WeiserA new graphic novel from the Eisner Award-nominated creator of MERMIN that deftly navigates loss, vengeance, and acceptance! Truff is the ghost of a young boar, fueled by fury towards the hunter who shot her down. She has a lot to learn about her new afterlife, and thankfully the forest spirits Claude and Stanley are there to guide her! However, they soon find that her parents, along with their fellow animal villagers, have been kidnapped by the malicious mountain demon Mava! Truff wants to help, but… the hunter is finally within her grasp, and if she lets him go, she may never get her revenge!
Reprint Material
Rating: All-AgesIn Shops: Apr 03, 2019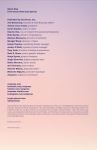 CLICK TO VIEW

FCBD 2019 LUCY & ANDY NEANDERTHAL BIG & BOLDERRANDOM HOUSE BOOKS YOUNG READE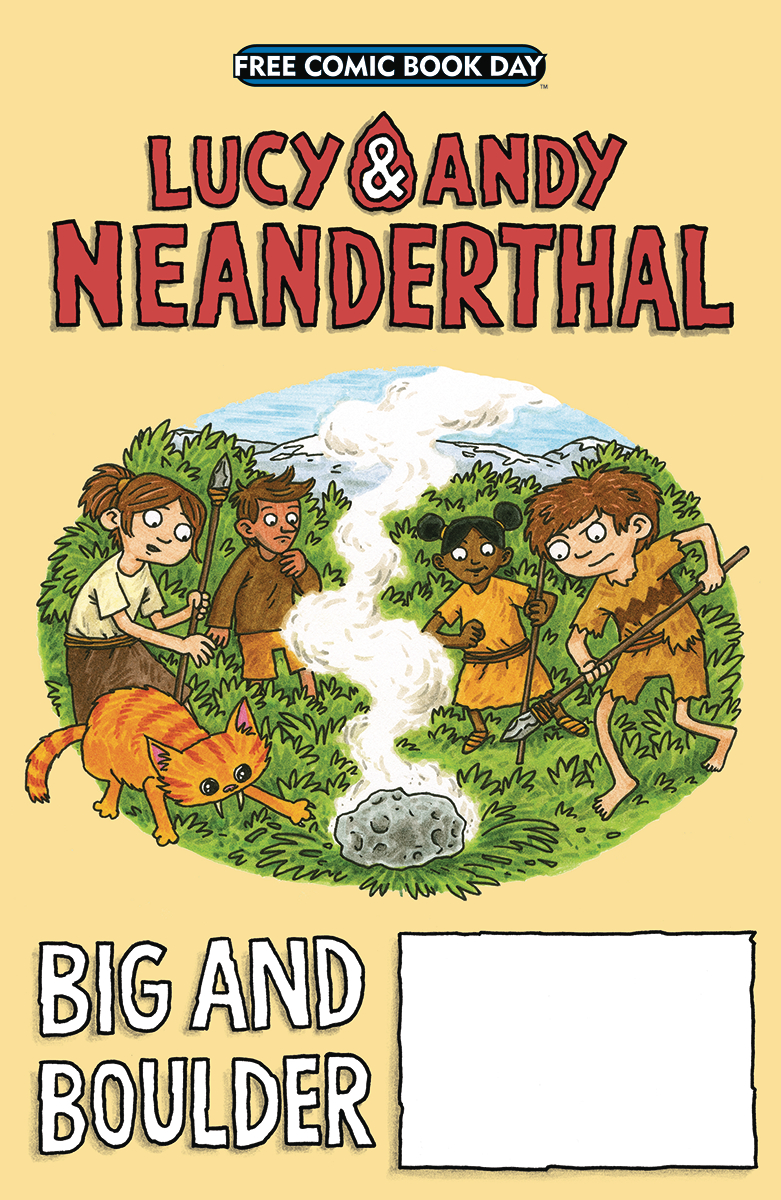 JAN190041
Jeffrey Brown (A/CA) Jeffrey BrownWhen a meteor hits nearby, Lucy & Andy can't help but go investigate, and chaos ensues once the kids realize that it definitely has magical powers. Enjoy this Free Comic Book Day exclusive story full of pranks, animal hijinks, and tons of jokes, and then prepare to meet some other amazing graphic novel characters as well!
Rating: All-AgesIn Shops: Apr 03, 2019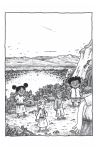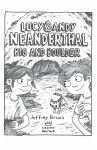 CLICK TO VIEW

FCBD 2019 TREASURY OF BRITISH COMICS PRESENTS FUNNY PAGES (NREBELLION / 2000AD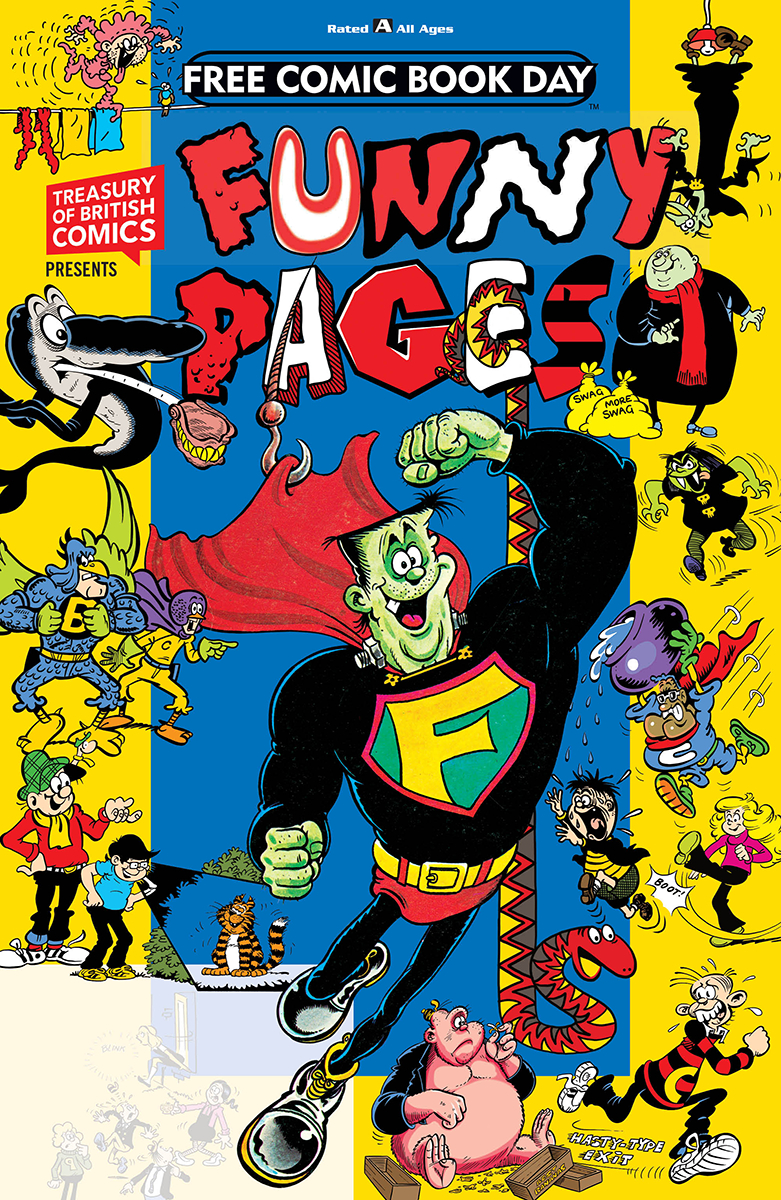 JAN190042(A) Ken Reid, Leo Baxendale, Robert Nixon, Reg Parlett, Trevor Metfalfe, Steve Bright, Mike Lacey, Martin Baxendale, Sid Burgeon, Gordon HoggIt's time to put the funny back in funny pages! This Free Comic Book Day, the Treasury of British Comics presents a stack of silliness in a folio of frivolous foolishness with a trove of classic cartoon characters! Infant delinquent Sweeney Toddler commits crimes from the crib! Just when you thought it was safe to parody Steven Spielberg shark films, along comes the terror from the depths, GUMS! Martha's Monster Make-Up and Faceache strips are both a scream! The egg-straordinary adventures of super-zeroes Birdman and Chicken are sure to get you clucking; You can count on Deadley Hedley The Vampire Detective to be up to your neck in laughs when he joins a stake-out at a monster Christmas Party! A bounty of belly-laughs for kids of all ages!
Rating: All-AgesIn Shops: Apr 03, 2019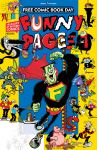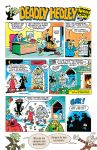 CLICK TO VIEW

FCBD 2019 DARK AGE AFTERBURN ONE SHOTRED 5 COMICS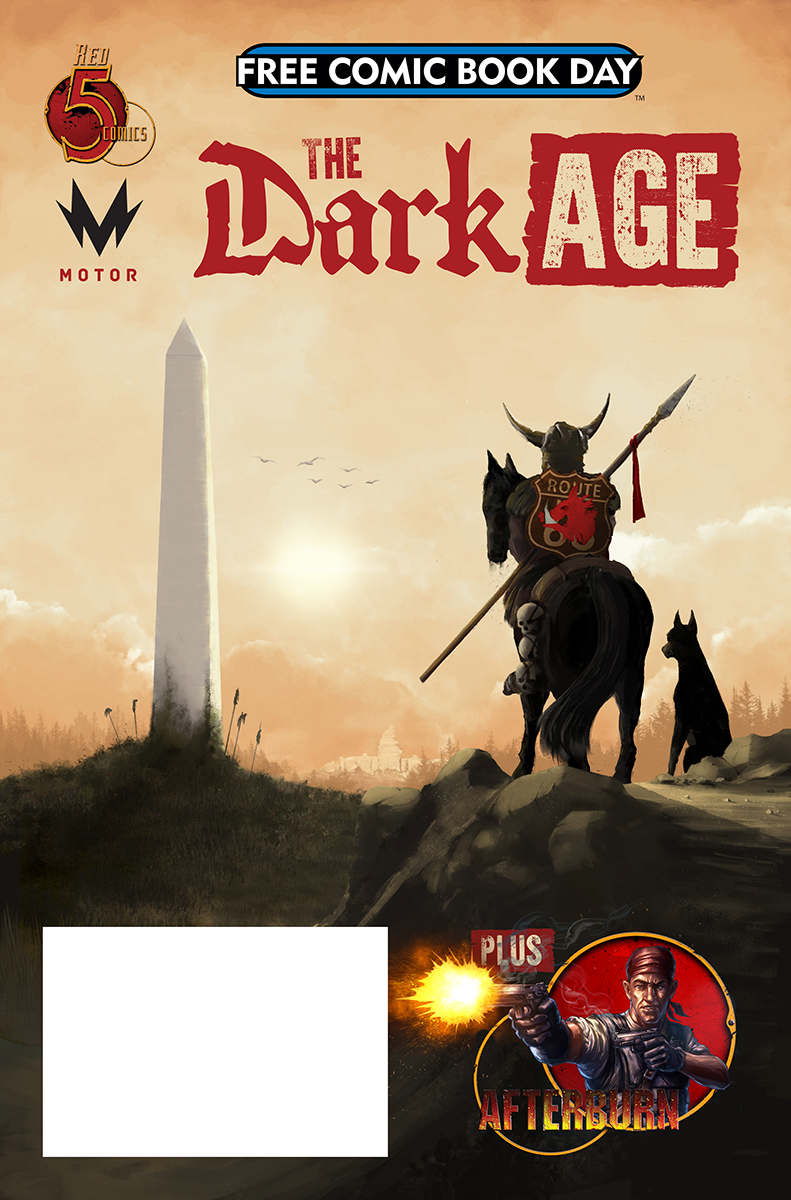 JAN190043
Don Handfield, Scott Chitwood (A) Rod Thornton, Leonardo RodriguesIn 2019, a gray haze descends on planet earth and reduces every known metal to worthless piles of rust. With no technology remaining, humanity reverts to a violent feudal system ruled by knights of wood, stone and plastic, this is the new Dark Age. Also included is the return of Afterburn, soon to be a major motion picture! After a solar flare wipes out half the earth, Jake and his treasure hunters raid what's left behind. Post-apocalyptic mayhem is unleashed in Russia in this original short story.
Rating: TeenIn Shops: Apr 03, 2019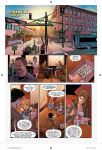 CLICK TO VIEW

FCBD 2019 SCOUT COMICS PRESENTS MIDNIGHT SKYSCOUT COMICS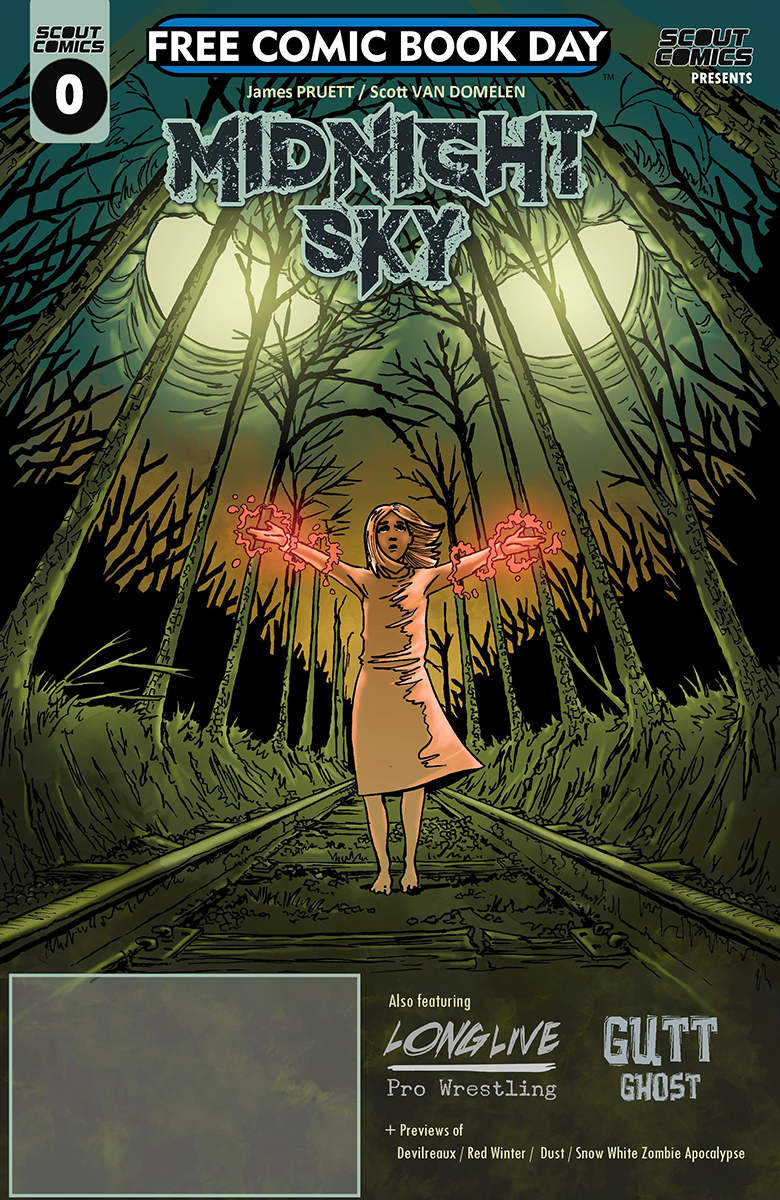 JAN190044
James Pruett, James Haick, Enzo Garza (A) Branko Jovanovic, Enzo Garza (A/CA) Scott Van DomelenWhat would you do if you discover your son isn't really your son? He may look like him, act like him, but deep down in your soul you just know…that he's been replaced. Then your worst fears are realized when the light hits his face just right and you accidentally see his true appearance for yourself. But he isn't the only one you discover; your neighbor, your friend, even your husband. Do you scream? Do you run? Or do you fight back? And how can your daughter be the best and, perhaps, last hope for mankind? Enter the dystopian world of the Midnight Sky. Also: a special prequel to Long Live Pro Wrestling, an original story of Gutt Ghost, and previews of four upcoming 2019 Scout Comics titles: Devilreaux, Red Winter, Dust, and Snow White Zombie Apocalypse.
Rating: TeenIn Shops: Apr 03, 2019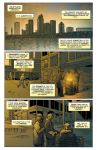 CLICK TO VIEW

FCBD 2019 HOPE #1 (MR)SOURCE POINT PRESS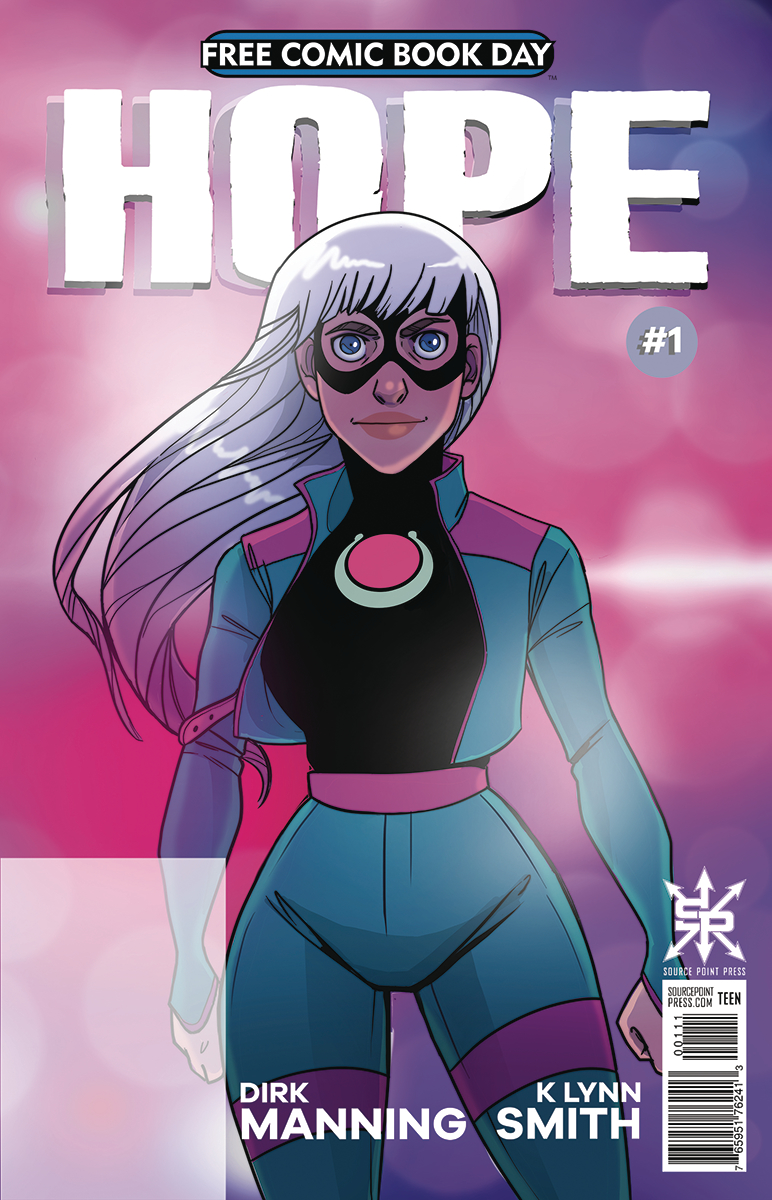 JAN190045
Dirk Manning (A) K. Lynn SmithUnbeknownst to her husband and daughter, Julie Lavelle secretly moonlights as a beloved costumed "ultra" known to the public as Hope. However, when a family outing takes an unexpected turn, she quickly learns how everything can change in an instant. Acclaimed creators Dirk Manning (Nightmare World) and K. Lynn Smith (Plume) present the full first issue of a new superhero series unlike any other.
Rating: TeenIn Shops: Apr 03, 2019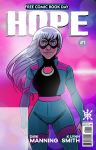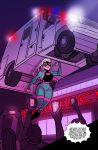 CLICK TO VIEW

FCBD 2019 STARBURNS PRESENTSSTARBURNS INDUSTRIES PRESS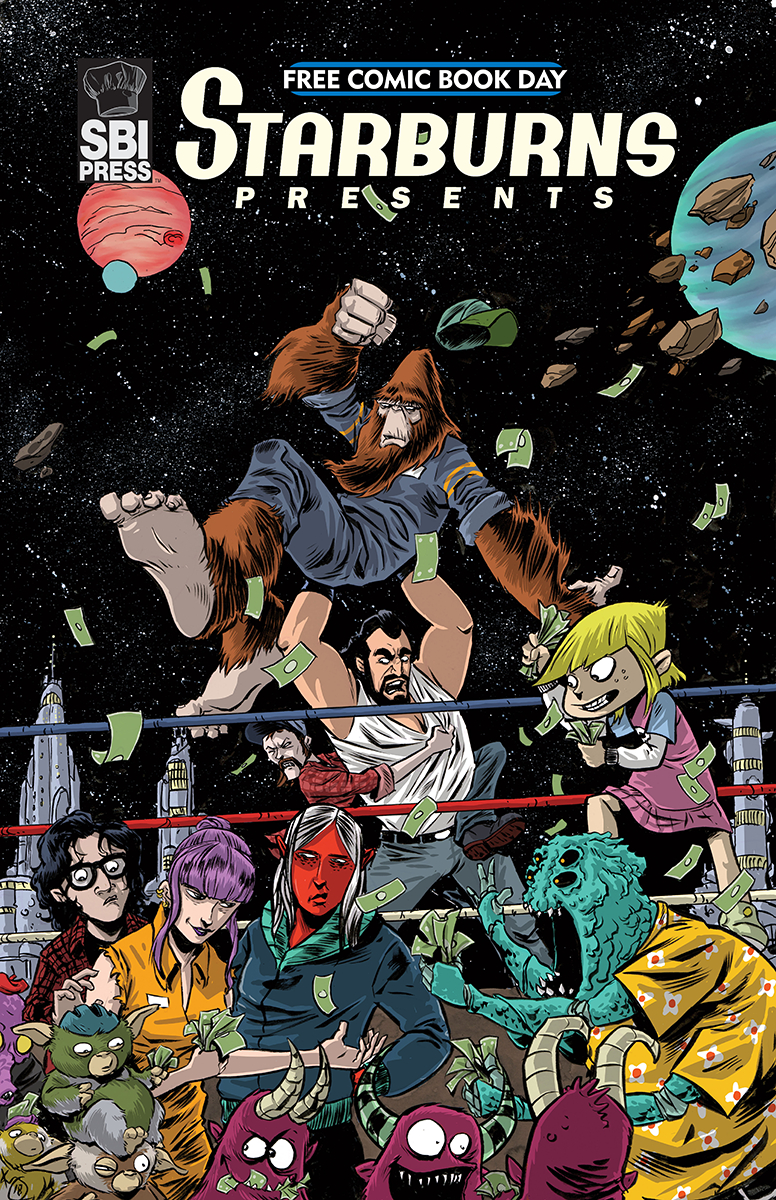 JAN190046
Ed Kuehnel, Matt Entin, Eben Burgoon, C. W. Cooke, A.C. Medina, Mina Elwell, Ben Kahn, Josh Fadem (A) Dan Schkade, Kit Wallis, Trevor Richardson, Eben Burgoon, Bruno Hidalgo, Josh Fadem (A/CA) Kelly WilliamsStarburns sure has some strangeness on the horizon! Is that a beer-swilling Sasquatch behind the wheel of a vintage Corvette, burning rubber on the dusty highway? And are those lights in the sky actually war-mongering aliens from Planet Wrestletopia itching for a grudge match against the people of Earth? No! To the left of those other lights, see? It's the Starship Gryffen, fleeing a galactic Federation promising a Utopia enforced by clandestine fascism. And that spark of fire in the distance? Don't mind that, it's just Cherry, the devil's prankster granddaughter. And because it isn't really a sneak peak of Starburns Industries Press without some quirky comedy, Josh Fadem of 30 Rock fame offers a sneak-peek of his humor tome, A Whole New Set of Problems!
Rating: TeenIn Shops: Apr 03, 2019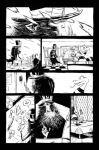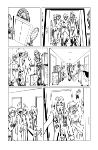 CLICK TO VIEW

FCBD 2019 ROBOTECHTITAN COMICS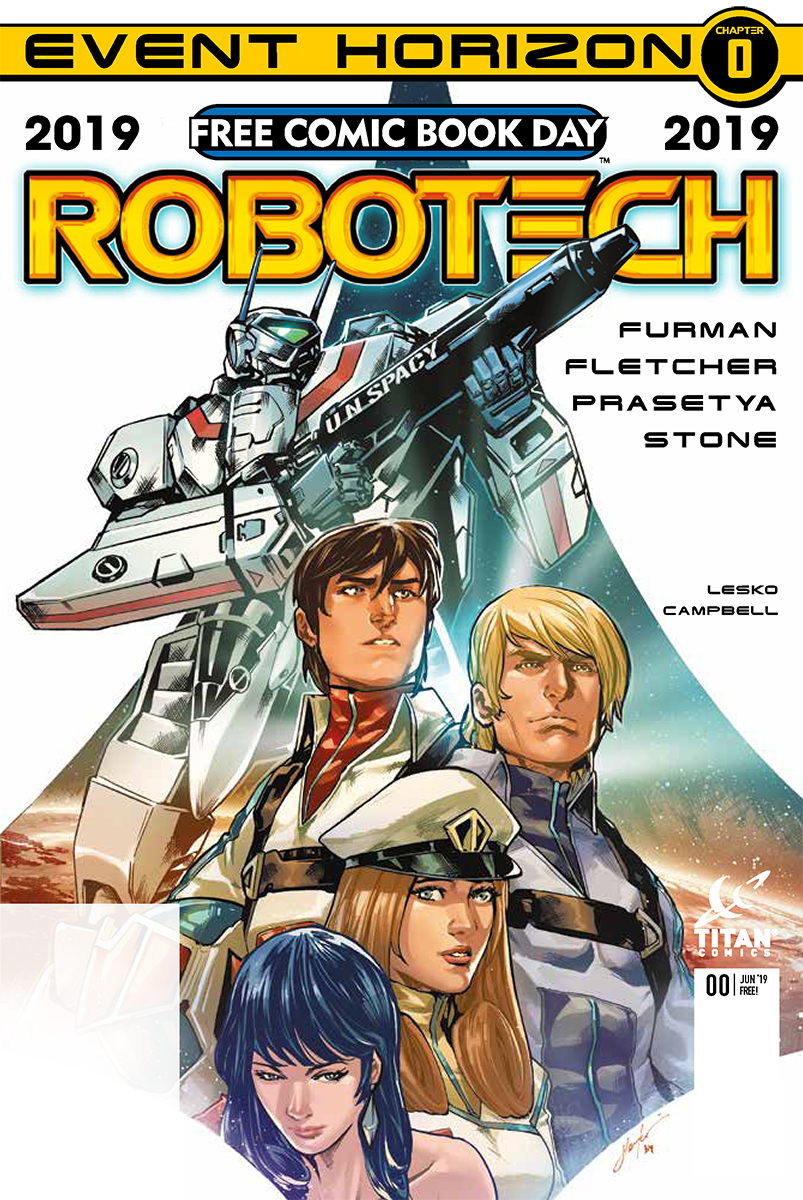 JAN190047
Simon Furman, Brenden Fletcher (A) Sarah Stone (A/CA) Hendry PrasetyaThe radical reimagining of beloved sci-fi anime Robotech gears up for a brand new event, and bestselling writer Brenden Fletcher joins the superstar creative team alongside Simon Furman (Transformers) and artist Hendry Prasetya (Mighty Morphin' Power Rangers)! Free Comic Book Day is the perfect place to jump aboard the SDF-1!
Rating: TeenIn Shops: Apr 03, 2019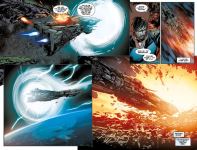 CLICK TO VIEW

FCBD 2019 STREET FIGHTER SAKURA VS KARINUDON ENTERTAINMENT INC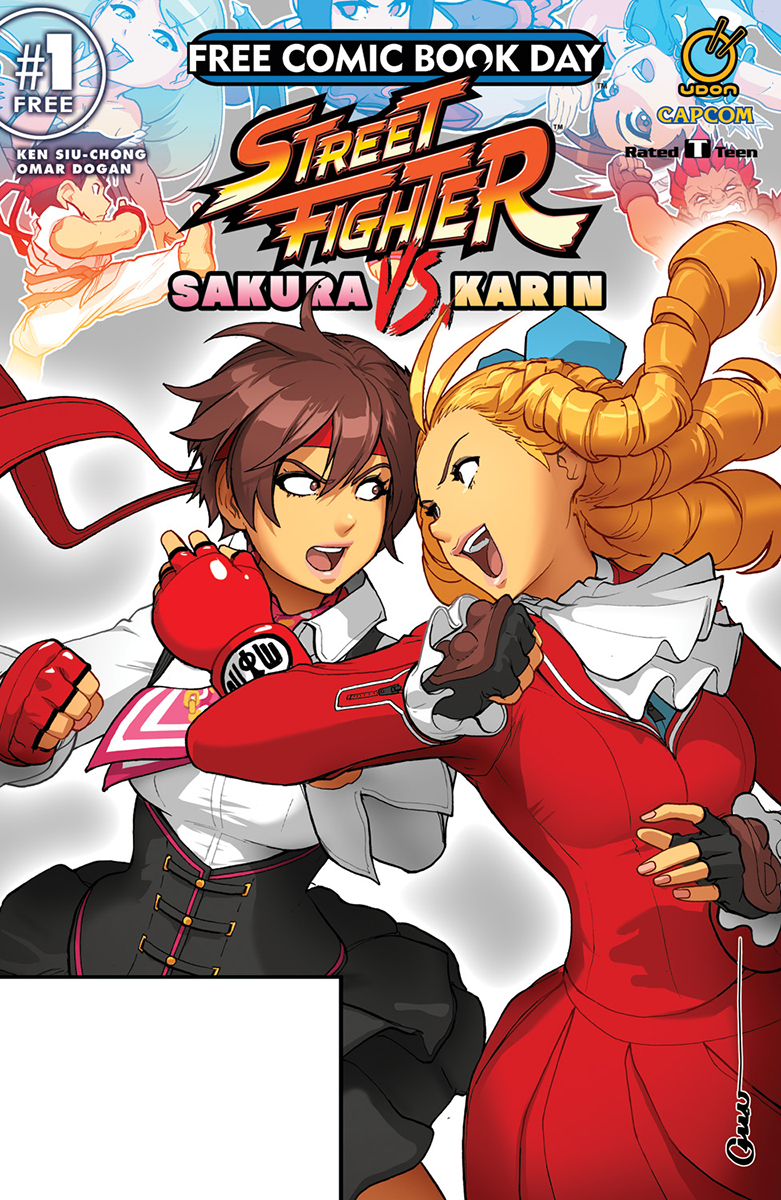 JAN190048
Ken Siu-Chong (A/CA) Omar DoganThey've been adversaries since high school, but now Sakura and Karin's rivalry enters a new arena – the arcade! Martial arts meets e-sports as two of Street Fighter's fan-favorite femmes battle it out through both jabs and joysticks! It's all-new action in UDON's newest Free Comic Book Day adventure!
Rating: TeenIn Shops: Apr 03, 2019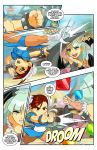 CLICK TO VIEW

FCBD 2019 KINOS JOURNEY BEAUTIFUL WORLD SAMPLERVERTICAL COMICS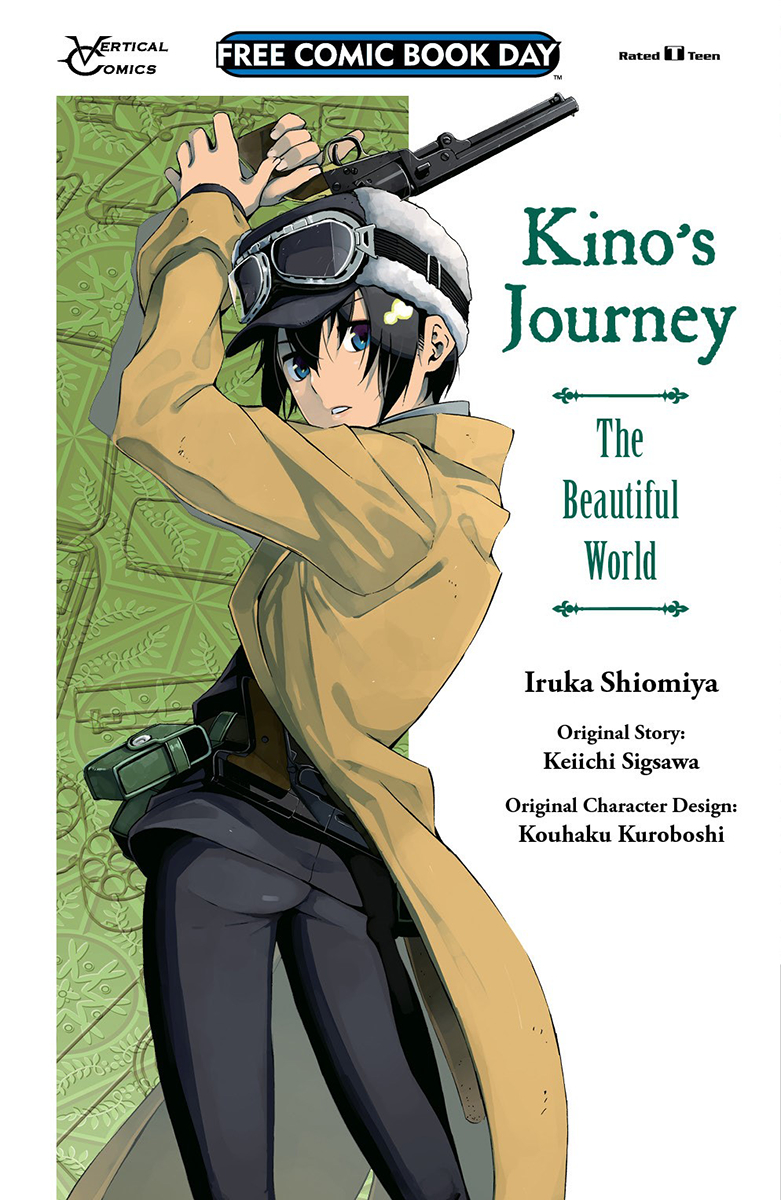 JAN190049
Keiichi Sigsawa (A/CA) Iruka ShiomiyaKino's Journey is about a character named Kino who travels around the world with a talking motorcycle named Hermes. Kino travels to many mystical worlds, each with its unique customs and people. Kino's policy is to only stay three days in every town without exception, saying it's enough time to learn about the each place and moving on to explore the next new place.
Rating: TeenIn Shops: Apr 03, 2019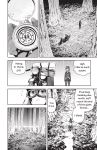 CLICK TO VIEW

FCBD 2019 MY HERO ACADEMIA & PROMISED NEVERLANDVIZ MEDIA LLC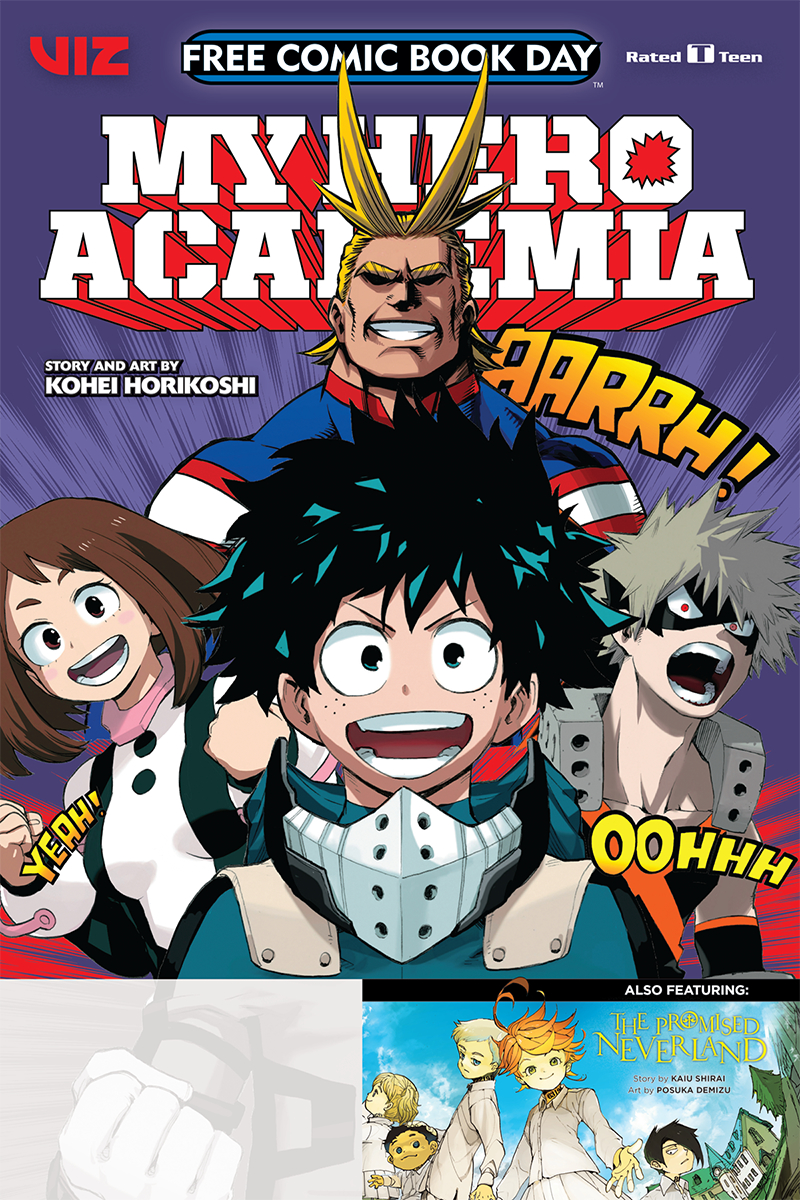 JAN190050
Kaiu Shirai, Kouhei Horikoshi, Posuka Demizu (A/CA) Kouhei HorikoshiMy Hero Academia: What would the world be like if 80 percent of the population manifested superpowers called "Quirks"? Heroes and villains would be battling it out everywhere! Being a hero would mean learning to use your power, but where would you go to study? The Hero Academy of course! But what would you do if you were one of the 20 percent who were born Quirkless? The Promised Neverland: Life at Grace Field House is good for Emma and her fellow orphans. While the daily studying and exams they have to take are tough, their loving caretaker provides them with delicious food and plenty of playtime. But perhaps not everything is as it seems…
Rating: TeenIn Shops: Apr 03, 2019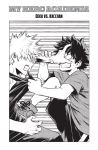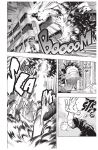 CLICK TO VIEW

FCBD 2019 MALIKA – FIRE & FROSTYOUNEEK STUDIOS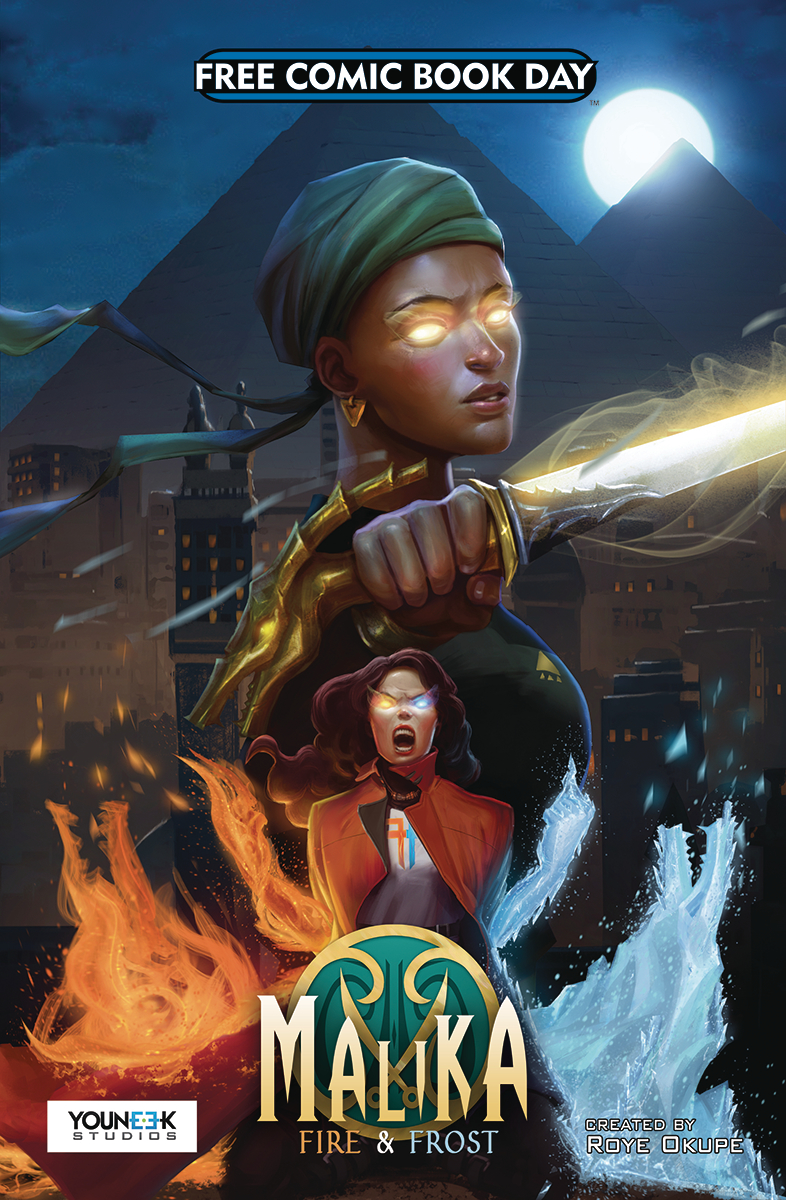 JAN190051
Roye Okupe (A/CA) Sunkanmi AkinboyeFollowing years of moving in the shadows, Malika's past forces her out of hiding. After receiving a mysterious vision, Malika journeys to Egypt, where she must simultaneously do battle with the past and the presents as she tries to retrieve the FireFrost stone, a relic that holds the combined power of two ancient dragons, from the hands of an absolute evil!
Rating: TeenIn Shops: Apr 03, 2019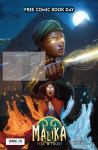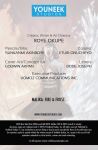 CLICK TO VIEW

Educational Support MaterialsFCBD 2019 DEFEND COMICSCOMIC BOOK LEGAL DEFENSE FUND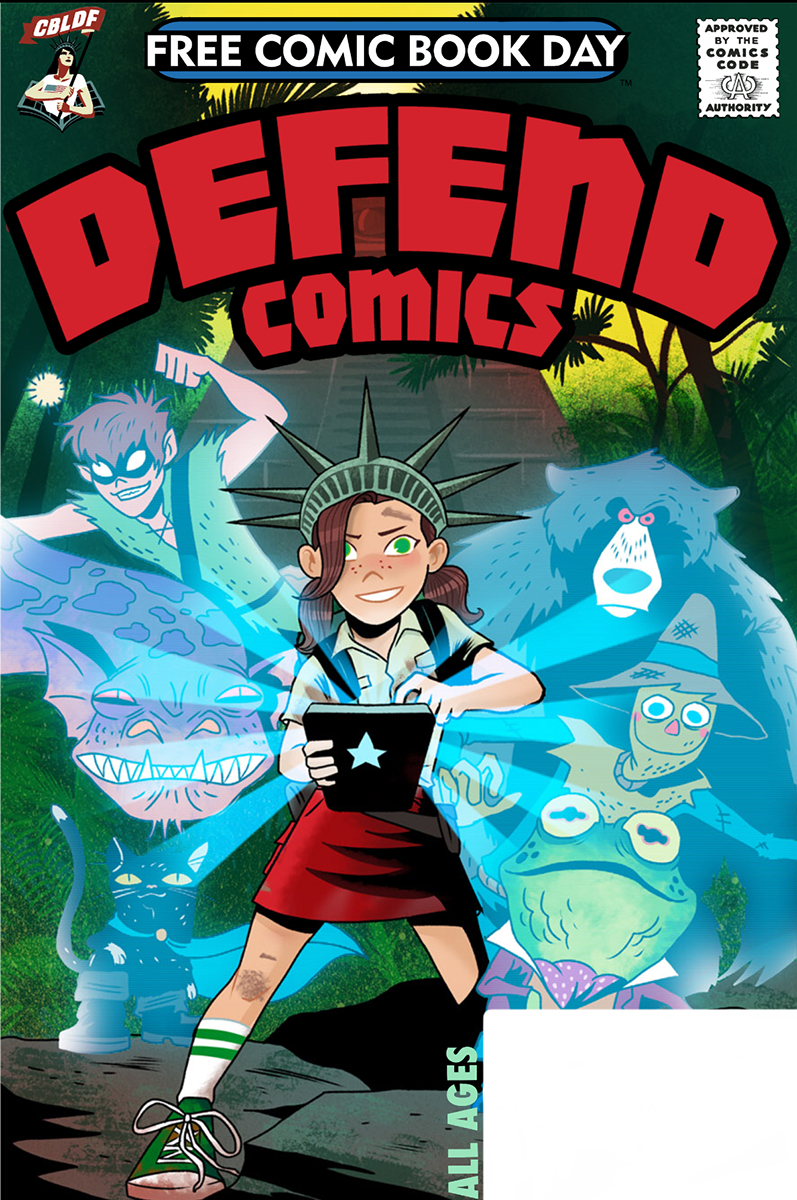 JAN190052
Nathan Hale, Mai K. Nguyen, Bill Griffith, Brian Fies (A) Mai K. Nguyen, Nathan Hale, Bill Griffith, Brian Fies, Gavin Fullerton (CA) Derek CharmFrom the Comic Book Legal Defense Fund, this anthology features previews of some of 2019's most anticipated graphic novels from Abrams Comic Arts, Boom Studios, and Oni Press! Includes new work by superstar author Nathan Hale!
Rating: All-AgesIn Shops: Apr 03, 2019FCBD 2019 OVERSTREET GUIDE TO COLLECTINGGEMSTONE PUBLISHING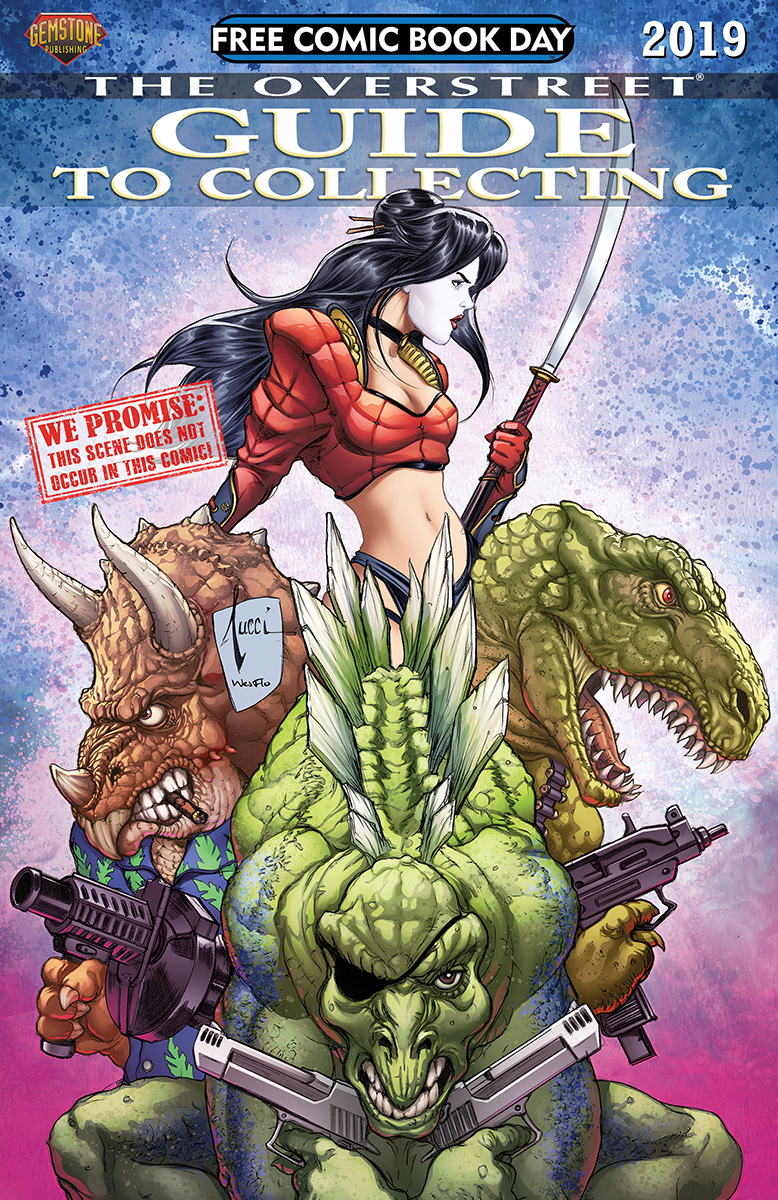 JAN190053
J. C. Vaughn (A) Brendon Fraim, Brian Fraim (CA) Billy TucciThe team behind The Overstreet Comic Book Price Guide brings you a comic book about collecting, packed with all sorts of "how to" information including care of your collectibles, grading and more – and it's not only about comics! Get sneak peek at The Overstreet Comic Book Price Guide #49 and the countdown to Overstreet #50! Our "That's never going to happen!" crossover cover features Billy Tucci's Shi and Tom Mason's Dinosaurs for Hire.
Rating: All-AgesIn Shops: Apr 03, 2019